How our expertise can guide you through Contentious Trusts & Estates issues
3 May 2018 | Written by Jones Myers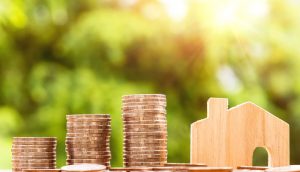 By Polly Coram, solicitor
Our Contentious Trusts & Estates, team, headed by Laura Short, solely practices in this area.
The words "Contentious Trusts & Estates" can seem a daunting title at first – but our role is simple: we are here to help with all contentious issues that spiral from a death or the existence of a trust. We will guide you through the process to find the solution which best suits you and your situation.The description "contentious" signals that there is some fact or legal issue involved which is capable of dispute, but our role does not have to be adversarial. We are experts in working with other parties involved to explore and come up with ways of achieving a solution beneficial to everyone involved, if possible.
Whilst there is sometimes an overlap, our work falls into two categories: 1) disputes regarding a deceased's estate; and 2) disputes regarding a trust, either set up on death or during lifetime. If there are non-contentious aspects, we will work with other specialists to ensure that you receive the best possible service.
Over the coming weeks, we will be producing a series of blogs explaining the types of cases which we specialise in and the key issues we assist in resolving. They are:
Estate Disputes
Validity Disputes – such as challenges to Wills based on lack of testamentary capacity and/or undue influence.
 Disappointed Beneficiaries – particularly those seeking reasonable financial provision from an estate and/or a promise made by the deceased that is capable of being legally enforced
 Administration Disputes – this is wide ranging and can involve a dispute over who is to administer the estate and/or the administration itself.
 Will Disputes – such as errors in drafting or execution of the Will or professional negligence claims against the drafter of the Will.
 Trusts Disputes
Again, this is wide ranging and can include:-
Challenges over a Trustee's conduct, including how they exercise their discretion to distribute;
 Information Requests;
Rectifying errors in drafting or the administration of a Trust
The above list is not exhaustive and often cases will involve more than one element. This is why it is so important to seek specialist advice early. We will assist you in proactively seeking a resolution which covers all of the potential issues in your case.
We offer an initial discussion with all our clients in person or a telephone discussion to  ascertain key facts of a case and to explore what we can do to assist. Please call Jones Myers at our Leeds office on 0113 246 0055, our Harrogate office on 01423 276104, or email laura.short@jonesmyers.co.uk and our team will be more than happy to help you. You can also visit www.jonesmyers.co.uk