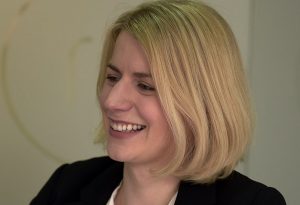 How to find the right lawyers to unravel your Will and Estate disputes
10 January 2018 | Written by Jones Myers
By Polly Coram, solicitor with Jones Myers wills and trust department
We see an increase in people turning to us for help in the early months of the year. Sadly, elderly relatives sometimes hold on to share a last Christmas with their loved ones, before passing away. Unfortunately, some of these estates will run into problems, and it is then that our advice and support can be of most value.
We recognise that Will and Estate disputes arise when family and friends are grieving and the last thing they want to do is face what can be complex legal issues surrounding a love one's estate. The simple truth is that the earlier we get involved, the quicker we can ensure that the administration of the estate is back on track. Despite this, we find that many people admit to feeling apprehensive about approaching a lawyer and uncertain of how to find the right firm.
Problems with Wills arise for many reasons. Surprisingly about 60% of the population do not have a Will and die without making provision for who should inherit their property, savings and possessions. Of the Wills that do exist, many are drafted without the assistance of a solicitor and without any legal guidance. We have found a marked increase in Wills that do not comply with the formalities for executing a valid Will – such as the requirement for witnesses – or that the circumstances of the making of the Will leave it open to challenge, such as there being no independent assessment of an elderly person's capacity, or the Will being drafted by the main beneficiary.
Understandably costs are of obvious concern to anyone involved in disputing a will. We have found clients often delay instructing solicitors due to the anxiety of having to spend their own or the estate's money on legal advice. This often turns out to be a false economy. Situations can frequently become more tangled when clients seek to resolve the issues without experienced legal advice.
We often find that the parties have become entrenched and that mistrust has spread as mistakes have been made. We encourage anyone worried about an estate to approach an experienced professional, even if it is just for an initial discussion, otherwise they risk having to pay additional and unnecessary costs for professionals to unravel problems that would never have occurred had they sought advice and assistance at the outset.
We have noticed that as family relationships become more complicated – with remarriages and more couples cohabiting – the scope for disputes has increased. We have also noticed a rise in non-professional executors being appointed and carrying out the administration without the involvement of professionals. Many people find disclosing their intimate family details, or perhaps some problems of their own making, very daunting. Please do not feel this way. We have seen almost every type of family and every type of problem, and we will always give you practical advice on how to solve your issue.
The most important thing you can do is seek advice early and find the firm which is the right for you.
Here are five tips on how to do this:
Check out the firm's breadth and depth of experience with your type of case
Email the firm with the background to your issue and a copy of any existing documents and request a no obligation teleconference/meeting
Ask the solicitor you speak to what percentage of their caseload is wills, probates and related issues
Ask the solicitor about the strength and weaknesses of your case, and the possible outcomes
Ask what your best course of action is – and what the costs would be of instructing them
Jones Myers' specialists provide the best advice and support if you are contesting wills or concerned with trust management issues. Our team of experts is adept at helping you to achieve a constructive settlement in these highly sensitive areas.
For more information about any aspect of wills, probate or family law, call Jones Myers at our Leeds office on 0113 246 0055, our Harrogate office on 01423 276104, visit www.jonesmyers.co.uk, email info@jonesmyers.co.uk or tweet us @helpwithdivorce