Jones Myers explains No-Fault Divorce on BBC Radio
7 April 2022 | Written by Jones Myers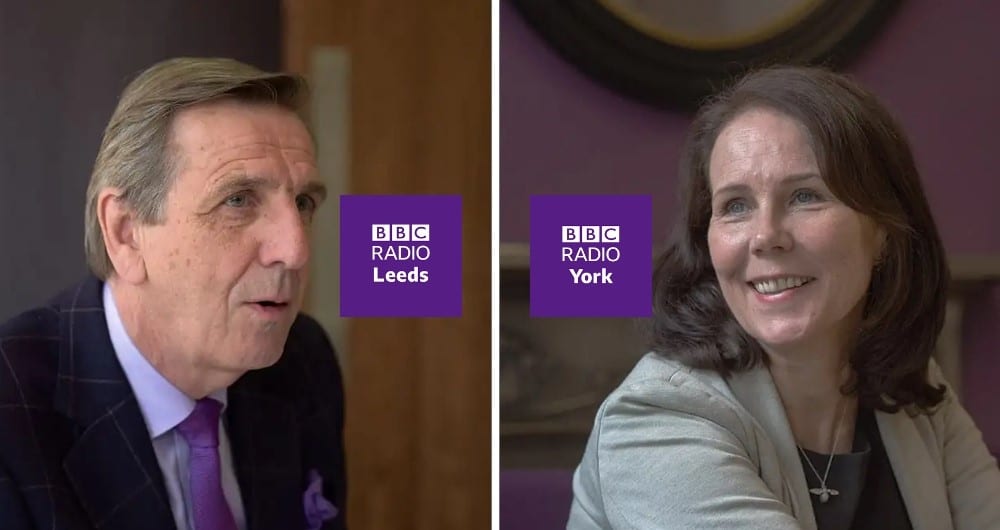 This month brings monumental changes in divorce law with the long-awaited introduction of No-Fault Divorce on April 6.
To mark the milestone, Jones Myers Founder, Peter Jones, has featured on BBC Radio Leeds to highlight what the changes mean for couples seeking a divorce.
Our Partner Nicki Mitchell, who heads our York office, has also been interviewed by BBC Radio York to explain the implications.
Here is a summary of how the developments will affect divorcing couples.
Under the previous laws, unless couples had lived apart for two orfive years, one partner had to apportion some form of blame for the marriage breakdown. This could be adultery, desertion, or unreasonable behaviour.
In our extensive experience, we have witnessed how dishing out blame can create conflict and make it difficult to reach a mutually acceptable agreement.
No-Fault Divorce removes the need for separating couples to prove fault or to live apart for at least two years before being granted a divorce. It also means a divorce application cannot be defended or contested.
The seismic change was triggered in part by the high-profile and acrimonious case of Tini Owens, a 'desperately unhappy' wife who took her case to the court of appeal after a family court ruling refused her a divorce petition. Her husband vehemently denied her claims of his unreasonable behaviour and wanted to remain married.
Had he not contested the divorce and her allegations, she would most likely have been granted a divorce. Instead, she was forced to live in the marital house for a further two years.
The new time scales under No-Fault Divorce require a period of a minimum of20 weeks between lodging an application with the court and applying for a Conditional Order.
This gives couples time to carefully consider if they are making the right decision. If, after 20 weeks, they still want to go ahead, they need to inform the court and after a further 6 weeksapply for a Final Order.
No-Fault Divorce also enables couples to submit a joint application on mutual terms.
The absence of blame will make negotiations for the welfare and arrangements for children, whose interests should always come first, more collaborative.
It is also expected to make dividing assets easier because couples in this situation are more likely to be more open minded to discuss financial issues without the resentment that sometimes exists when blame is involved.
The financial issues arising from the separation will need to be negotiated and the agreed settlement approved by the court. If agreement is not possible, then a separate process will have to be started.
It is vital anyone issuing an application themselves ensures that areas such as pensions, insurance benefits and their potential tax implications are dealt with before applying for a Final Order.
We urge taking expert legal advice as it may be necessary to delay applying for a Final Order to protect the financial aspects.
For queries on No-Fault Divorce or any aspect of family law, call us at Leeds on 0113 246 0055, Harrogate on 01423 276104, or York on 01904 202550. Visit www.jonesmyers.co.uk, email info@jonesmyers.co.uk or tweet us @helpwithdivorce