Jones Myers selected by peers for Best UK Lawyers accolade
16 June 2021 | Written by Jones Myers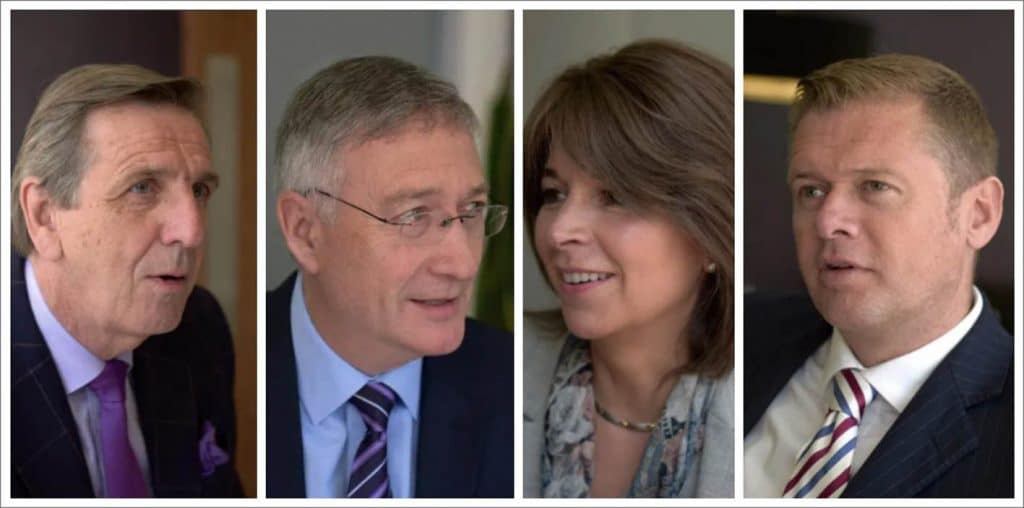 The outstanding reputation of Jones Myers family lawyers has been recognised in the latest edition of The Best Lawyers in the United Kingdom.
Retaining their listing for the 14th consecutive year are Director and Partner Richard Peaker, Founder Peter Jones, and Collaborative Family Law expert Norman Taylor.
Partner Kate Banerjee who heads Jones Myers internationally renowned Children's Department is featured for the first time for her extensive expertise.
Here's a snapshot of our four family lawyers. All have been nominated by their peers – leading lawyers who recommend the professional abilities of colleagues in the same geographical and practice area.
Richard Peaker, who heads the Financial Remedies Department, is an expert in complex financial disputes and has vast experience in divorce and separation cases.
A specialist in high net worth cases, he acts for a wide range of clients who include businesses owners, shareholders, lawyers, accountants and other high end professionals. His experience also includes cases involving farming and rural communities.
Richard is regularly recommended by clients, barristers and independent financial advisors.
Peter Jones, the firm's founder, is a leading divorce lawyer, has extensive experience at the highest level in all aspects of divorce and financial disputes.
A former Deputy District Judge and an ex national chairman of Resolution, Peter chairs Resolution's Specialist Accreditation Committee.
He was one of country's first Arbitrators to resolve differences on financial and property matters.
Norman Taylor is highly experienced in financial issues arising from family and relationship breakdown and has a wealth of expertise in medium to high value cases.
He is respected nationally and locally as an enthusiastic pioneer and advocate of non-confrontational, solution-based resolution of family issues.
A lecturer in collaborative law, Norman mentors students at Leeds Beckett University.
Kate Banerjee is anacknowledged leader in Children's Law and appears at all levels of Court.
Kate has expanded her practice to Court of Protection work and the department now covers the entire range of children/vulnerable adult cases.
Highly regarded by clients and peers, Kate is a Law Society Children's Panel member and is on the panel of the International Child Abduction and Contact Unit.
Jones Myers holds the title of Family Law Firm of the year North where judges singled out our skills in Mediation, Collaborative Law and Arbitration which avoid going to court.
Said Peter Jones: "It is an honour to be recommended again by our peers for the latest Best UK Lawyers and the acknowledgement reflects our commitment to consistently delivering excellence in family law."
For queries on divorce or any aspect of family law, call us at Leeds on 0113 246 0055, Harrogate on 01423 276104, or York on 01904 202550. Visit www.jonesmyers.co.uk, email info@jonesmyers.co.uk or tweet us @helpwithdivorce