Our new look website wraps up a milestone year    
21 December 2017 | Written by Jones Myers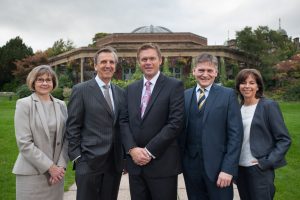 Our contemporary, new look website wraps up a milestone year in which we have celebrated our 25th anniversary, opened a new office in Harrogate – and have once again been acknowledged as leaders in our field by the highly esteemed legal guides.
With over 40% of marriages ending in divorce, we understand only too well how a marriage or a relationship breakdown can affect all family members – both emotionally and financially.
We also recognise that choosing the right representation, particularly in an area as complex and sensitive as family law is critical – which is why our enhanced site has been designed to assist and guide you swiftly to the services you need.
Our clients, from all walks of life, are involved in wide-ranging relationships issues and look to us for the best possible solution for their individual situations.
Our specialist services span divorce, separation, complex financial disputes, children issues and contested wills and estates. Our team includes one of the country's leading divorce lawyers, a Deputy District Judge, an experienced mediator, an arbitrator and our own in-house barrister.
As members of Resolution, a national association of family lawyers, we are committed to help separating couples achieve a constructive settlement. This approach helps to avoid protracted arguments – promoting co-operation between parents in decisions concerning finances and best outcomes for children.
We strive for the right outcome for each and every one of our clients – supporting, guiding and advising them through options such as collaboration, mediation and arbitration, which can avoid going to court. Likewise, when they require strong and tenacious support to pursue litigation, we adeptly navigate them through this process.
Whether you require general advice about your options – or whether you are past that stage and decide that separation is inevitable – we will advise, support, and guide you through the process.
Combining professional legal advice with a sensitive approach, we will outline your options, offering legal and practical advice at every stage, and giving you the information to make your own decisions.
For more information about any aspect of family law, call our Leeds office on 0113 245 0055 or our Harrogate office on 01423 276104, visit www.jonesmyers.co.uk, email info@jonesmyers.co.uk or tweet us @helpwithdivorce