Can I see a family lawyer face-to-face during lockdown?
12 November 2020 | Written by Jones Myers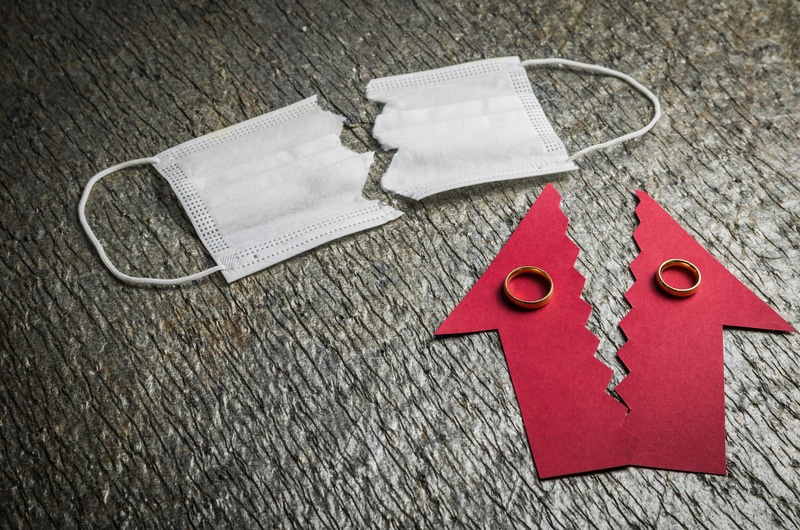 The second lockdown and increased restrictions have understandably raised anxiety levels even more for those embroiled in relationship breakdowns.
We wanted to reassure our existing and potential clients that Jones Myers is continuing to offer face-to-face meetings (in line with government guidance) – in circumstances that cannot be dealt with remotely.
As a niche family law firm we empathise with the stress and trauma associated with such a difficult period. This is why we always do our best to accommodate our clients while ensuring effective social distancing protocols.
Our offices in Leeds, Harrogate and York will remain open throughout the national lockdown – and beyond – should it be extended.
With courts only open for urgent cases, our remote working capabilities also see us conduct court hearings and confidential consultations so our clients' cases can be heard and processed effectively and in timely manner.
We understand that support networks are more vital than ever and our long-standing partnerships with professionals give clients access to counsellors, therapists and information on matters such as tax advice.
Key issues we are contacted about include:
Children Arrangements
Clients' concerns centre on co-parenting and child arrangements and maintenance and financial issues – particularly with ongoing job losses. We encourage estranged couples to keep talking, helping them achieve the best solution for their individual situation.
Seeking to ensure children's interests always come first; our Children's Department also assists parents with concerns over the safety of children during the lockdown.
Dividing Assets
Couples who have split up – or who are about to separate – are unsure over when is the best time to divide their assets on divorce (without going to court). Our specialist lawyers have extensive expertise in this area.
Avoiding Court
The prolonged court delays see us assisting even more clients through processes which avoid this route.
Mediation – an impartial third party "the mediator" helps couples to discuss issues confidentially and find workable agreements more quickly and cost effectively than the court process or in solicitors' correspondence. In the current climate, online mediation can be available.
Collaborative Law – a "no court" agreement signed at the beginning of the process ensures a shared commitment to finding an agreed resolution. Couples can reach an agreement calmly and in their own time. It can be of particular benefit in higher value or complex children situations.
In family Arbitration couples appoint an arbitrator who makes decisions for them and enables them to resolve disputes in a more flexible and less formal setting. They also have the same Arbitrator through the process which will not happen at Court with Judges.
We are also adept at assisting clients if a court hearing is inevitable.
Our capability, expertise and commitment will provide urgent legal advice and support though the challenging days, weeks and months ahead to those who most need it.
For advice on divorce or family law related issues, call us at Leeds on 0113 246 0055, Harrogate on 01423 276104, or York on 01904 202550. Visit www.jonesmyers.co.uk, email info@jonesmyers.co.uk or tweet @helpwithdivorce