Civil partnerships or marriage for heterosexual couples: what's the difference?
16 January 2019 | Written by Jones Myers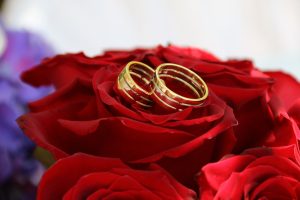 This week sees the second reading of a bill which, if passed, would enable opposite sex couples to enter a civil partnership.
Since 2004 only same-sex couples in the United Kingdom could be in a civil partnership which gives them the same rights, responsibilities and entitlements as married couples in key areas.
The milestone move to extend civil partnerships to heterosexual couples has been championed after the Supreme Court ruled that current laws are discriminatory to restrict civil partnerships to gay couples and incompatible with the European Convention on Human Rights.
The case centred on 37-year-old Rebecca Steinfeld and 41-year-old Charles Keidan who met in 2010, became engaged in 2013 and have two children. Saying the "legacy of marriage", which they believed treated women as property for centuries, was not for them, the duo became embroiled in a long legal battle for a civil partnership which they felt would best suit their relationship and life circumstances.
Civil partnerships are widely believed to give unmarried couples and their children greater security. Couples in these partnerships and married couples have the same rights regarding their children and applying for child arrangement orders and relating to financial remedies which include maintenance and property rights.
The similarities extend to protection from domestic abuse, inheritance claims and the process which must be followed to dissolve the relationship – with a decree absolute required to terminate a marriage and what is called a final dissolution order or nullity order needed to terminate a civil partnership.
However, whereas in a marriage adultery is one of the five reasons for divorce, civil partnerships cannot be dissolved due to adultery. The second main difference between civil partnerships and marriages is that civil partners cannot regard, or allude to themselves as being 'married'.
If it passes its second reading this week, the bill paving the way forward for heterosexual couples to enter into civil partnerships has to progress through more stages before receiving Royal Assent to becomes law.
With over 3.3 million cohabitating couples in Britain, many of whom have children, the outcome for those seeking an alternative way to cement their relationship and commitment will no doubt be eagerly awaited. However, no matter what drawbacks there may be, a civil partnership offers a good deal of security and is better than the "no man's or no woman's land of cohabitation when there may be no rights at all.
Contact us for an initial no cost meeting by calling our Leeds office on 0113 246 0055, our Harrogate office on 01423 276104, visit www.jonesmyers.co.uk, email info@jonesmyers.co.uk or tweet us @helpwithdivorce