Divorce and Finances:Don't leave your financial settlement to chance – how to avoid it being rejected
5 April 2018 | Written by Jones Myers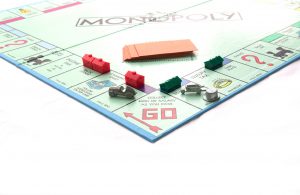 Our latest blog on The Divorce Magazine puts the spotlight on how to avoid a financial settlement being rejected. Below is the article in full.
Separating or getting a divorce [Splitting up] from a partner can be an emotional roller coaster and planning your future finances may be the last thing you feel like doing.
However, it is vitally important for the long-term wellbeing of both you and your ex that on divorcing a financial settlement is reached that is mutually satisfactory and will stand up to legal scrutiny.
Generally speaking there are three areas to be considered when working out who has what proportion of the joint finances – and for how long.
Assets – including savings, investments, property or shares
Income – the amount and length of time any post separation payments should be made
Pensions – the type of scheme and its value
The first step in ensuring a robust financial settlement for a divorce is arranging an exchange of all the financial information. Only by doing this will all parties gain an insight into the whole financial landscape.
The next priority is building a detailed picture of the needs of each party, both now and going forwards. This often involves a process of quid pro quo – for example one of you might seek the security of a home while the other may want to be the sole beneficiary of a future pension pay out. Crucially, the rationale for any trade-off will need to be clearly explained in the court document so that it can be scrutinised by the judge. Care should also be taken to ensure there are no hidden difficulties such as penalties on settlement of a mortgage or tax problems.
The next stage is drawing up a timetable that ensures all transactions such as maintenance payments, property transfers or lump sum payments have an agreed cut off date. This will also be checked by the court, to ensure that it is deemed fair for both parties.
When making its judgements, the court will take into account a range of factors for both parties including financial resources, financial obligations, standard of living, age, health and the contributions made to the marriage.
Creating an agreement that will stand the test of time is a complex task and it always pays to seek advice from a highly experienced divorce and family lawyer who can ensure that everything is encapsulated in an agreement which is in a format that is acceptable to the court.  Once the agreement is approved, it will give clarity and certainty to each party enabling them both to look forward into the future with security and optimism.
Jones Myers' financial remedies team have vast experience in resolving financial issues and disputes relating to divorce. As a member of resolution they are experienced in mediation and collaborative law as methods for resolving finances.
For more information about divorce and finances, children's issues or any aspect of family law, call Jones Myers at our Leeds office on 0113 246 0055, our Harrogate office on 01423 276104, visit www.jonesmyers.co.uk, email info@jonesmyers.co.uk or tweet us @helpwithdivorce