My divorce is inevitable – what steps do I need to take?
12 January 2018 | Written by Jones Myers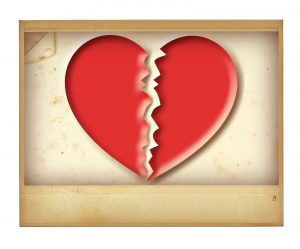 By Peter Jones, founder
Irrespective of what day, month or year it is when realisation sinks in that separation is inevitable, the words of Neil Sedaka's 'Breakin' up is hard to do' will understandably resonate deeply.
Separation can be a daunting experience, requiring proper planning and an appreciation of the repercussions for everyone involved – not least of all any children.
Whatever the circumstances, avoiding confrontation in favour of cooperation and collaboration is vital. The steps you take in the short term are critical for the long term future and welfare of you and your children.
Seek expert advice early Choose a family lawyer who is a member of Resolution, an organisation of lawyers and other professionals who are committed to a constructive and non-confrontational approach to dealing with divorce and family matters.
Secure the best possible agreement The court has a wide discretion in applying the law and family assets are shared to achieve fairness, with the first consideration being children's best interests. Because every case is individual, there is no set formula for how financial assets are shared so, as above, ensure you work with experienced lawyers.
Honestly is the best policy Moving money from bank accounts or hiding finances is likely to be viewed in a negative way by a court. If a judge feels that assets have been hidden, they could ask a forensic accountant to investigate. If you have joint finances, we advise you to take legal advice promptly. Being open and honest is the easiest and quickest way to sort out everything.
Consider options that avoid going to court At Jones Myers we help ex-spouses to avoid a protracted, expensive and stressful court process through three tried and proven processes. The first is collaboration, which seeks to achieve a respectful and dignified resolution, putting any children at the heart of the process and keeping the details private.
We also recommend mediation where a mediator facilitates confidential and voluntary discussions between the parties. This usually culminates in a Memorandum of Understanding which records the agreement reached.
The third process is arbitration where an arbitrator, an experienced family lawyer, works with couples to reach a divorce settlement. Similar to a judge, they collect relevant facts and evidence and base their decision on this evidence – taking into account the views of both parties. The Award is final and binding in both parties.
In cases where going to court (litigation) is necessary, our experienced team will guide you through every stage of the process and advise you as to the likely costs in doing so.
Our blog provides a wealth of resource on the different options in the divorce process and how to support your children's practical and emotional needs.
For more information about any aspect of divorce or family law, call Jones Myers at our Leeds office on 0113 246 0055, our Harrogate office on 01423 276104, visit www.jonesmyers.co.uk, email info@jonesmyers.co.uk or tweet us @helpwithdivorce