Divorce, retirement and pension share orders: why you should tread carefully
3 May 2019 | Written by Jones Myers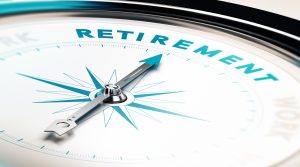 By Norman Taylor
When couples divorce or terminate a civil partnership, a key issue is dividing any pension rights that have been built up during – and possibly before – the relationship started.
In fact, it has become more common for pension pots to make up the second highest value asset in a divorce settlement after the family home. In some cases it is the most valuable asset.Pension awards, which require meticulous financial planning, include a court making a pension share order where, like the name suggests, a share of the pension pot is transferred from a former spouse to their ex.
Awards also include a pension attachment order which sees the pot staying with one of the partners and the income divided when it is drawn down to take money out for retirement purposes, but these are far less common than pension share orders.
With a pension share order, the Court awards a percentage of one or more relevant schemes to the spouse who is not the pension scheme member.
However a pension share order share order only takes effect upon a Decree Nisi being made a Absolute – when the marriage ends formally.
Waiting for a pension share order to be made and become effective can present a problem if the scheme member spouse is about to retire and looking to take benefits before a court order is made and the pension share decided.
The pension share can either be a lump sum payable on retirement which can be separate to the pension income – or a commuted lump sum where the pension pay-out is lower because part of the fund has been taken as a tax free lump sum.
If the pension share is paid to one party before the divorce is finalised, it may be worth keeping the lump sum intact while waiting for court to decide what should happen to it.
Utmost consideration is required over where to place the pension share once a court order is granted – taking into account the many ways that now exist for dealing with, and taking benefits from, pension funds – along with any tax implications that may arise.
The value of a pension is a major part of the wider financial picture in divorce and needs careful attention when negotiating a settlement or presenting a claim in court. This is due to the complexity of pensions and the fact that different schemes offer different features and benefits and they are not the same as cash or other liquid assets.
Obtaining expert advice is critical. Jones Myers has extensive expertise in settling financial matters on divorce. We can assist with pensions and we work with neutral Independent Financial Advisers.
For more information about divorce and finances or any aspect of family law, call us at our Leeds office on 0113 246 0055, our Harrogate office on 01423 276104, visit www.jonesmyers.co.uk, email info@jonesmyers.co.uk or tweet us @helpwithdivorce