Why it's too early to celebrate a drop in divorce rates
22 March 2019 | Written by Jones Myers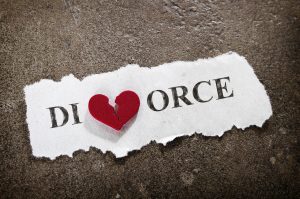 By Peter Jones, Jones Myers founder
The Government has recently released figures highlighting a 5% drop in divorce rates from 2016-2017 which, on the surface, is welcome news.
However, confirming a sustained decline in the number of people divorcing requires comparing and contrasting several years of statistics to understand the true picture.
Key findings of the report include unreasonable behaviour remaining the most common cause for both opposite sex and same sex couples splitting up.While the volume of divorces among same-sex couples has more than trebled between 2016 and 2017, statisticians attribute this to the fact that marriages for same-sex couples have only been introduced in England and Wales since March 2014.
The average length of a marriage between opposite-sex couples of 12.2 years matches figures from 1972 – debunking the 'seven-year itch' myth.
Break ups among the most recent newlyweds have dropped by 59% over the first three years of marriage from a 47% peak across the first five years, and 27% for the first decade.
Launched by Sir Paul Coleridge, a former High Court Judge in the Family Court, The Marriage Foundation – which aims to see more people forming healthy and stable marriages with fewer break downs – attributes this decline to fewer wives filing for divorce during the first ten years of wedded life.
The figures also reaffirm the percentage of marriages break ups remains at 42% – half of which occur in the first 10 years – a figure The Marriage Foundation projects will improve to 35%.
In the latest report a government statistician says that while divorce rates for opposite-sex couples are at their lowest level since 1973 – around 40% lower than their peak in 1993 – in 2017 they were higher in older people compared to 1993, perhaps due to our increasingly ageing population and people getting married later in life.
Aligned with changing attitudes, each successive decade brings different social dynamics which affect particular age groups who become more likely to divorce. Despite the lack of legal protection for cohabitating couples, latest figures show that more couples continue to opt to live together. It is also inevitable that the drop in the number of people marrying will result in fewer couples seeking a divorce in the future.
Sadly behind every divorce statistic lies a real life story of emotional distress – even more so when children are involved.
Our highly experienced family lawyers based across our Leeds and Harrogate offices understand and appreciate that divorce and separation can be a stressful time and always encourage our clients to put their children's interests first.
One of Yorkshire's most approachable family law practices, we guide and support our clients through relationship breakdown problems, the process, finance and children issues – supporting them through a challenging period which involves difficult decisions about the future.
Contact us on family law matters for an initial no cost meeting by calling our Leeds office on 0113 246 0055, our Harrogate office on 01423 276104, visit www.jonesmyers.co.uk, email info@jonesmyers.co.uk or tweet us @helpwithdivorce