At the forefront of international child abduction cases – Kate Banerjee
24 August 2018 | Written by Jones Myers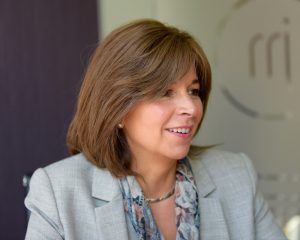 The latest in our series of team profiles puts the spotlight on Kate Banerjee, head of the Children Department
What type of children law cases do you and your team work on?
We pride ourselves on making a real difference to our clients, representing children in the most difficult situations to improve their lives – and the lives of those caring for them. Our cases include adoption, child abduction, child arrangements, care proceedings, internal and external relocation and Court of Protection work.Where are your clients based?
Jones Myers has offices in Leeds, Harrogate and London and our clients are based, locally nationally, across Europe – and internationally. Our team are all experienced advocates; ensuring clients liaise with the same lawyer throughout their case. Today's technology enables us to communicate effectively with our clients via the internet and Skype.
Do all the case you take on end up in court?
Half of the cases we take on are settled out of court. If clients can't reach a settlement through informal negotiations, we guide them through options including non-confrontational routes such as mediation and collaborative law.
When going to Court is the only viable way forward, our highly experienced solicitor advocates and in house barrister pursue litigation in local and national Family Courts, High Courts and the Court of Appeal.
The firm has a reputation of being at the forefront of international child abduction cases – how do you support clients in these difficult and stressful situations?
In many cases, children are whisked away to countries that are not a signatory of the Hague Convention on International child abduction – an international agreement made in 1980. These countries include Afghanistan, Egypt, Iraq, Saudi Arabia, Zimbabwe, India and Iran to name but a few.
Such cases can prove especially challenging because there are no international systems in place to help parents who are desperate to find and be reunited with their children.
We have extensive experience in liaising with the Foreign and Commonwealth Office when children are removed from the jurisdiction and with the Home Office on cases involving the nationality of children and disputes relating to international aspects of these cases. We're accredited to a specialist Panel operated by the International Child Abduction and Contact Unit in London.
What are the most significant and/or complex cases you have dealt with?
They include international child abduction cases in countries which are not bound by the Hague convention.
What is the single biggest change in family law you have encountered in your career?
The demise of Legal Aid in 2013 because those who most need advice are not receiving it – which is impacting on children involved.
How do you switch off outside work?
I enjoy spending time quality with my family and friends and dog walking. We have a very lively Cockerpoo who keeps us all on our toes!
For information about any aspect of children or family law, call Jones Myers at our Leeds office on 0113 246 0055, our Harrogate office on 01423 276104, visit www.jonesmyers.co.uk, email info@jonesmyers.co.uk or tweet us @helpwithdivorce