I want a 'good' divorce but am unsure if it's possible?
19 November 2020 | Written by Jones Myers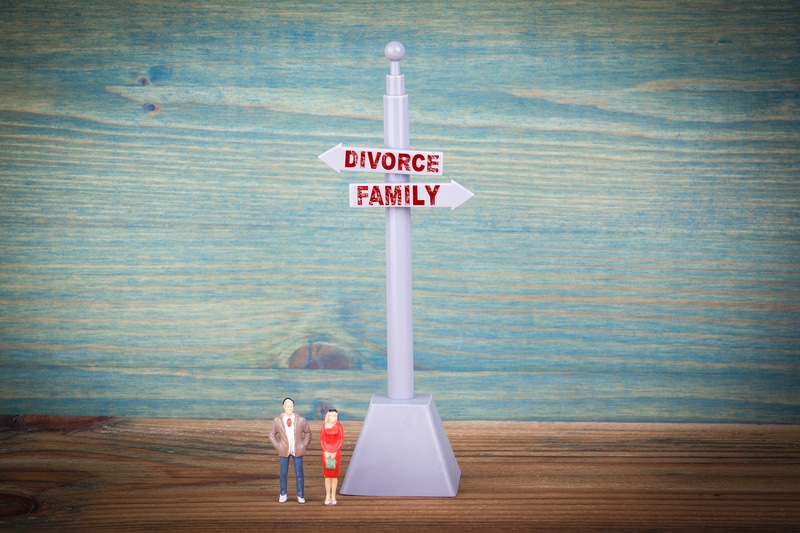 November 30 marks the start of 'Good Divorce Week' which promotes reducing conflict in relationship breakdowns and the damage – sometimes long lasting – it can cause to children.
As a niche family law firm – we champion alternative ways to achieve a 'good' divorce which is in the best interests of children, their parents and their wider families.
The following formula promotes a spirit of mutual cooperation and fairness:
Always put your children first
The current unprecedented pandemic has further exacerbated the challenges facing estranged couples and parents beset with fears of job losses, concerns over co-parenting and child arrangements, maintenance and financial issues.
We encourage parents to keep communication channels open and to devise a parenting plan which boosts trust. Avoid arguing or criticising each other in front of your children and reassure them that your separation is not their fault.
Undergo Mediation
This spirit of cooperation extends to undergoing Mediation which can help couples resolve their differences and find solutions to move forward positively.
An impartial third party 'the mediator' helps them discuss issues confidentially and find workable agreements. With mediation agreements can be reached a great deal more quickly and cost effectively than by using the court process or in solicitors' correspondence.
Ongoing communication also limits the emotional damage which follows in the wake of an acrimonious battle. Our specialist lawyers are experienced mediators and can offer online mediation.
Discuss future financial arrangements
The starting point for divorce is sorting out finances and disclosing assets such as your home, pensions, savings and trusts. Making decisions in the midst of life changing events isn't easy – especially with the upheaval caused by the current pandemic. Our experts will advise and guide you through the process.
Appoint a lawyer who is a Resolution member
Good Divorce Week is organised by Resolution – an organisation of family lawyers and fellow professionals.
Jones Myers – a long standing member whose experts include a former national chair of Resolution – follows Resolution's code of practice and is committed to dealing with relationship breakdown issues in a constructive and non-confrontational manner.
Enlist emotional support
Managing the emotional fall out of divorce is crucial. Our holistic approach and long-standing partnerships with wide ranging professionals ensure our clients regionally, nationally and internationally have access to counsellors and therapists. We can also assist with access to information on issues such as tax advice.
Reducing trauma and emotional conflict in the early stages of divorce and separation can pave the way for a more healthy and positive future that will help children's well being and happiness in the months, years and decades ahead.
During Good Divorce Week (November 30 – December 4), Jones Myers is offering 30 minutes of free legal or professional advice to those who need it.
To find out more, call us at Leeds on 0113 246 0055, Harrogate on 01423 276104, or York on 01904 202550. Visit www.jonesmyers.co.uk, email info@jonesmyers.co.uk or tweet us @helpwithdivorce