I'm considering representing myself in court – what are the pitfalls?
14 September 2020 | Written by Jones Myers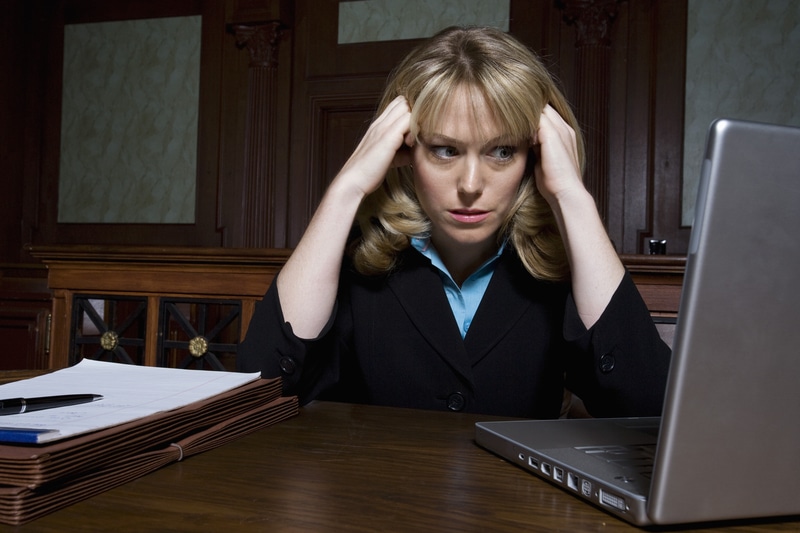 The news that actress Halle Berry is to represent herself in court to finalise residence arrangements for her six year old son following her divorce is a reminder of the downside of self representation.
The demise of Legal Aid in 2013 sparked a dramatic increase in the number of people seeking to represent themselves (known as litigants in person). Many cases involve children whose estranged parents cannot agree on key areas such as finance, or arrangements for where the children should live.
Self representation can be a minefield. It involves preparing and reading substantial paperwork, understanding the correct procedures to follow – and appreciating exactly what issues a judge will consider to be important.
Many people are anxious about talking to a judge and find it hard getting to grips with the finer points of law and advocacy techniques that qualified family lawyers have developed over many years.
Cases need presenting in a technical manner, requiring knowledge and an emotional distance that many parents find difficult.
There is likewise a woeful lack of support and assistance in court for those representing themselves.
The culmination of all of this can lead to highly charged court hearings, with tensions and arguments aired in court which is detrimental for everyone involved – especially the children.
As a niche family law firm we always advise clients that there are alternatives to going to court which are less confrontational, less stressful and completely private. They can bring a swift resolution and save on legal expenses.
Mediation
Mediation is where an impartial third party "the mediator" helps couples to discuss issues confidentially and find workable agreements more quickly and cost effectively than the court process or in solicitors' correspondence. It limits the emotional damage which follows in the wake of an acrimonious battle. In the current climate, online mediation can be available.
Collaborative Law
Collaborative Law also avoids Court proceedings. A "no court" agreement is signed at the beginning of the process so that there is a shared commitment to finding an agreed resolution. It allows people to come to an agreement calmly and in their own time. Although it can work for any couple, it can be of particular benefit in higher value or complex children situations.
Arbitration
In family Arbitration couples appoint an arbitrator who makes decisions for them and enables them to resolve disputes in a more flexible and less formal setting. There is also the benefit of having the same Arbitrator through the process which will not happen at Court with Judges.
Whichever route is chosen – or if a court hearing is inevitable – it is vital to have the right legal representation from highly experienced family lawyers.
Our dedicated Children Department balances the needs of children and their parents in issues including residence and contact disputes, care proceedings and adoption.
If you have any comments, queries or concerns on self representation, children, divorce or family law related issues, call us at Leeds on 0113 246 0055, Harrogate on 01423 276104, or York on 01904 202550. Visit www.jonesmyers.co.uk, email info@jonesmyers.co.uk or tweet us @helpwithdivorce.