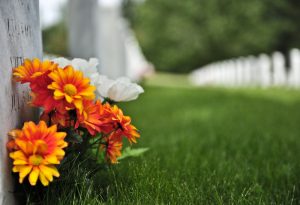 I'm a disappointed beneficiary: what are my options?
10 May 2018 | Written by Jones Myers
By Polly Coram, solicitor
The fundamental basis of any will is that a person has a right to leave what they want, to who they want. If a person dies without leaving a Will, then they are 'intestate' and their estate is distributed under the Intestacy Rules.
However, in our experience with will and trust disputes, it is increasingly common for beneficiaries, and those left without any provision, to challenge the inheritance they have (or have not) been provided with. There are a number of ways in which they are able to do this and a brief summary is below.A claim for reasonable financial provision under the Inheritance (Provision for Family and Dependants) Act 1975
This statute enables entitled applicants to make a claim for reasonable financial provision from the deceased's estate. To be successful, applicants have to convince the court that the terms of the will or the operation of the intestacy rules do not leave them with reasonable financial provision and that further provision should be made out of the deceased's estate.
Persons entitled to bring claims are:-
• Any spouse or civil partner of the deceased;
• A former spouse or former civil partner of the deceased who has not remarried (although the terms of any financial orders made on divorce should be checked as these could bar a former spouse from bringing a claim);
• Anyone who had been cohabiting with the deceased in a relationship similar to a husband and wife for two years immediately prior to their death;
• A child of the deceased;
• A stepchild or adopted child;
• Any person whom the deceased treated as a child of the family;
• Any person who immediately before the death of the deceased was being maintained, either wholly or partly, by the deceased.
Claims can only be made within six months of the date on which a Grant to administer the estate is issued. Any claims made outside of this time limit require permission of the court and therefore it is imperative that specialist advice is sought before the expiry of the deadline and before court proceedings are issued.
1) Claims for Proprietary Estoppel
A person (claimant) can bring a claim against an estate where:-
1) The deceased made assurances that the claimant would receive a certain asset or property;
2) The claimant reasonably relied on those assurances; and
3) The claimant acted to their detriment.
There have been a number of recent cases involving proprietary estoppel and it is an evolving and complex area. Such a claim is heavily reliant upon witness and other evidence and a specialist is needed to guide the parties through whether the evidence available is sufficient to meet the legal test.
3) Death Bed Gifts
Where a deceased gifts an asset on their death bed (or in immediate contemplation of death); to take effect on their death; and that asset is delivered to the intended recipient, then the law will recognise that gift. Such gifts are often disputed by the beneficiaries to the estate, or by personal representatives of the deceased who are unsure as to whether the gift is valid, and legal advice should be taken as to the way forwarded.
4) Validity Disputes
Whilst often viewed as separate to a claim by a disappointed beneficiary, often a claim for reasonable financial provision and a challenge to the validity to a will go hand in hand. This often occurs when a deceased disinherits their family (often entitled applicants) in circumstances which give rise to a concern that the Will is invalid. It is therefore important to always consider the possibility of a challenge the validity of a will.
As illustrated above, the law has sought to strike a balance between allowing a deceased the freedom to leave their estate as they wish, and ensuring that those dependent upon the deceased (by virtue of their relationship or by things said or done by the deceased) receive sufficient provision. The result is a highly complex and artificial set of rules which can be very difficult to navigate at what is often a very sensitive time.
We work with our clients to guide them through the process and help them understand how the law applies and what can be achieved, both legally and practically, to resolve the issues. We act for both claimants and defendants and are available for a preliminary telephone discussion or meeting to understand the basic facts of your case and assess what we can do to assist.
For more information about any aspect of wills and estates or family law, call Jones Myers at our Leeds office on 0113 246 0055, our Harrogate office on 01423 276104, visit www.jonesmyers.co.uk or email info@jonesmyers.co.uk