I'm getting divorced and dread telling everyone – how do I approach it?
5 July 2018 | Written by Jones Myers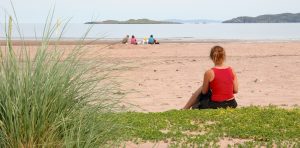 Having made the decision to divorce, many people are understandably filled with dread at the prospect of relaying the news to their nearest and dearest.
Undergoing divorce can bring wide-ranging emotions spanning fear, failure, anger, anxiety along with plummeting self-confidence and esteem. Sharing the breakdown of your marriage with your close knit circle can further exacerbate an already stressful situation.      
Our clients say that telling family and friends is usually a less daunting event that is first thought – though it is still difficult.
It is advisable to tell your parents first – they have loved and supported you throughout your life. If you have children, they will want to play a greater role as grandparents as you adapt to your new circumstances.
Caring and intuitive parents will most likely have picked up signs of your unhappiness and may not be as surprised as you had expected. This may also be the case with close siblings who, along with your parents can relay the news to cousins and more distant relatives.
Telling your close friends can be upsetting, especially if most of them are married or in relationships. However those worth their salt will be there for you and ensure you do not become a hermit.
Telling your employer or line manager is important because your new situation may impact on time off required for children's school or medical appointments. Keep the news of your break up short with work colleagues to prevent petty office gossip taking a prominence it does not merit.
The hardest part of divorce is telling your children. How you handle such a sensitive and stressful situation at the outset can determine how well they cope with this overwhelming news – and prevent the painful experience from scarring them for life.
Tell them what's happening together, without blaming each other and stress that both of you still love them. Plan the time and location extremely carefully and ensure that you will all be together afterwards for questions and reassurance. Remember that when you separate, you both continue to be parents, so make sure that unravelling your relationship doesn't stop you co-operating on what is best for your children who need security and certainty.
Whatever the situation, always put your children's interest first to give them the very best chance for their future well-being and happiness.
For more information about divorce, family or children law, call Jones Myers at our Leeds office on 0113 246 0055, our Harrogate office on 01423 276104, visit www.jonesmyers.co.uk, email info@jonesmyers.co.uk or tweet us @helpwithdivorce