Why Independent Domestic Abuse Services is our adopted charity
17 May 2018 | Written by Jones Myers
Why Independent Domestic Abuse Services is our adopted charity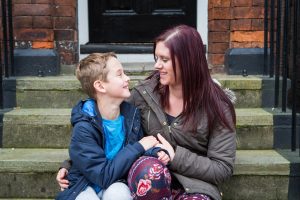 Jones Myers has nominated Independent Domestic Abuse Services (IDAS) as its dedicated charity for the next 12 months.
IDAS is the largest specialist charity in Yorkshire supporting people affected by domestic abuse and sexual violence.As a niche family law firm with offices in Harrogate and Leeds we understand the trauma suffered by, victims of domestic violence and abuse,
We look forward to helping to make a difference to this inspirational organisation which supports over 5000 people a year in Yorkshire. Its three refuges for women and children include one in Harrogate which accommodates up to eight families and includes two self-contained flats.
During their stay, IDAS helps families to overcome the effects of abuse and assists them with benefits, schools, legal issues and housing. Male victims are also supported in self-contained flats or houses in locations including Harrogate.
The heartfelt stories of those whose lives have been transformed by the charity's support include this beneficiary who says: "Without this refuge and the staff that have supported me …I wouldn't be able to have hope for a better life for me and my son. I will be forever thankful."
IDAS director Sarah Hill, said: "As an independent, specialist organisation, IDAS focuses on victims and survivors of domestic abuse and sexual violence.
"Because we're a charity, people can be reassured that every penny provided to us is spent on those victims and survivors. It's great news that Jones Myers has nominated us as its dedicated charity and we thank the team in advance for their fundraising ventures."
Jones Myers founder, Peter Jones, commented: "As a firm which witnesses the devastating effects of domestic abuse on victims, we applaud the compassionate, inclusive and non-judgemental support IDAS provides to enable victims to make their own choices and to determine their own future. We are delighted to champion and fundraise for this great charity."
To get involved with IDAS and boost funds for forthcoming events, find out more here.
If you are concerned that your relationship is abusive, or you are worried about a friend or family member you can call us on 03000 110 110 or visit Live Chat on the IDAS website Monday-Friday 5-7pm www.idas.org.uk.
For information about any aspect of family law, call Jones Myers at our Leeds office on 0113 246 0055, our Harrogate office on 01423 276104, visit www.jonesmyers.co.uk, email info@jonesmyers.co.uk or tweet us @helpwithdivorce