An insight into what makes our in-house barrister tick!
2 June 2019 | Written by Jones Myers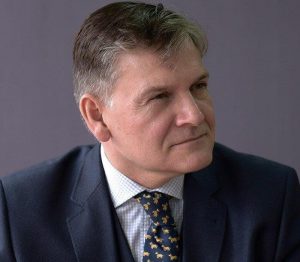 Jones Myers partner and in-house barrister, Andrew Fox, was invited to take part in Family Law's 'A Day in the Life of', feature which we've recreated in full below.
A collaboratively trained lawyer, Andrew has an impressive record dealing with complex children cases and in dealing with matrimonial finance matters where there are extensive assets.
Skilled in dealing with business valuations, Andrew's knowledge of trust related matters and off shore structures is extensive having practised in Jersey for some years. Here's a flavour of his background and role.
1 What is your position and what do you do on a day-to-day basis?
As in house Barrister at niche Family Law firm Jones Myers, I deal with all aspects of family law. This ranges from matrimonial finance cases involving complex trust structures to child relocation cases.
2 How long have you been in this role and what brought you here?
I've been a Barrister for almost three decades. I initially set out to be a Doctor and studied science 'A' levels but mathematics was not my forte. I immediately swapped to arts 'A' level subjects and had to consider another career. Law seemed an obvious choice and my mother said it would suit me because I was both dramatic and argumentative! After studying at the University of Buckingham and the Inns of Court School of Law, the rest, as they say, is history!
3 Any memorable stories from your career so far?
Yes, which include arguing about ownership of a family dog, to who should have the cooker. Needless to say the court gave the parties short shrift in both cases!
4 What is the best and worst part of the day for you?
Walking to work on the beach when I was based in Jersey was an uplifting start to the day. My worst bugbear is the daily commute on packed and stuffy trains.
5 What keeps you motivated?
Developing a strategy with a client and implementing it to achieve a good outcome for them along with the cut and thrust of advocacy in the courtroom.
6 Tea or coffee?
Double espresso – I kick start the day with caffeine, and am still consuming it late into the night.
7 What would you say to anyone thinking of a career in your field?
Don't feel under pressure to take a law degree first as there are so many fascinating subjects that will also equip you with the skills to become a lawyer.
Law is truly a vocation which requires pouring your heart and soul into it along with being empathetic and an attentive listener. Being there for your clients is also a prerequisite. I once stopped halfway down a ski slope in Canada to take a client's call because I knew how important it was to them.
8 What song do you listen to the most?
Turning Japanese by the Vapors, it's upbeat and energetic – and now I've given my age away!
9 Who inspires you within the world of family law?
This is a difficult question to answer as there are quite a few. My initial decision to become a Barrister was inspired by the late Richard du Cann QC. At University a lecturer recommended that I read his book: 'The Art of the Advocate.' Having read it my mind was made up. My subsequent decision to go into family law was down to the kind and sage advice of a Barrister in the nascent stages of my career who now sits as a Designated Family Judge.
10 How do you enjoy your time outside of work?
I enjoy watching my daughter play netball on Saturdays in a local club and in her school team. I also find going out for meals with family or friends, without a mobile phone, to be one of the most enjoyable ways to switch off.
11 What book would you recommend to others?
Evelyn Waugh's 'Brideshead Revisited' – it's a tremendous story and well written. I must have read it a few dozen times and a copy always accompanies me on holiday.
12 What would be your alternate career?
Despite being one of the most dangerous professions in the world, I'd be a tree surgeon. There's something magical about trees and forests and working in the great outdoors.
13 If you could change one thing about the family justice system what would it be and why?
I'd overturn the decision to scrap Legal Aid for a wide range of family matters. Its damaging effect was to abandon thousands of parents and children, often the most vulnerable, in a legal wilderness. Deprived of the means to pay for specialist legal advice, it has resulted in a substantial and sustained increase in litigants in person which are straining our already overstretched family court system.
Contact us on family law matters – call our Leeds office on 0113 246 0055, our Harrogate office on 01423 276104, visit www.jonesmyers.co.uk, email info@jonesmyers.co.uk or tweet us @helpwithdivorce