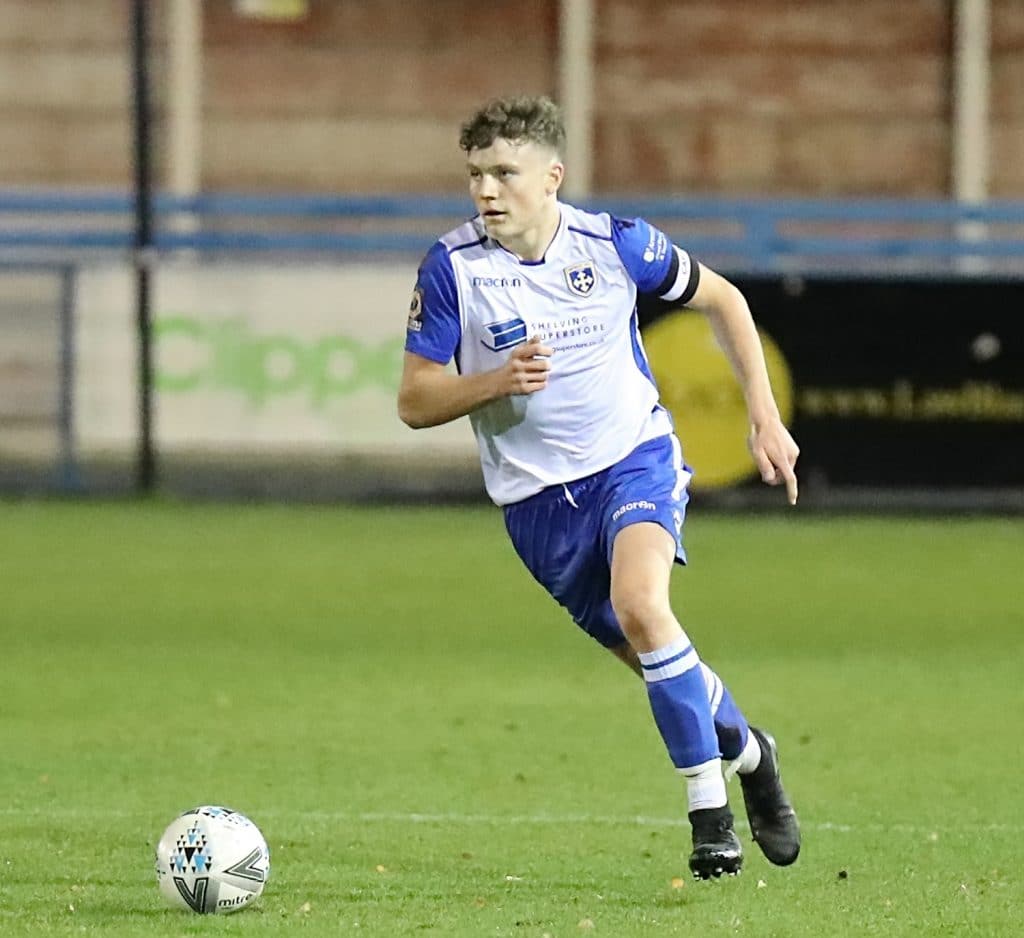 Jones Myers boosts goals of aspiring teenage footballer
28 January 2021 | Written by Jones Myers
The ambitions of a talented 17-year-old footballer have been furthered thanks to support from our niche family law firm Jones Myers.
Our award-winning practice is delighted to sponsor the football kit for Oliver Brown, a centre back who is hoping to play for Guiseley AFC's first team this season.
A keen footballer who showed an aptitude for the game at just 7 years old, Oliver – who is captain of Guiseley's Academy – has previously been invited for trails at Leeds United, Huddersfield Town and Sheffield United.
His mother Lisa Brown – a legal executive at Jones Myers with over two decades of experience in family law – says backing from the firm comes at a vital period.
Explains Lisa: "It's understandably been a tough time for local sports and football clubs such as Guiseley whose income plummeted overnight after having to close their grounds to spectators during matches due to the Covid-19 pandemic.
"Oliver has signed his forms for the first team and is over the moon with this invaluable support from Jones Myers who will sponsor his home kit for the season."
Oliver, who is part of Guiseley's academy, has also been studying remotely for a BTEC Sport qualification which he completes in June this year.
Jones Myers partner, Nicki Mitchell, said: "As a firm we are committed to helping and developing the next generation. It is a pleasure to sponsor Oliver whose dedication, passion and talent for football is a shining example to young people who are striving to achieve their ambitions.
"We wish Oliver continued success as he continues to go from strength to strength."
A champion of giving back to its local communities, Jones Myers initiatives include forging a partnership with Independent Domestic Abuse Services (IDAS).
The largest specialist charity in Yorkshire, its services include refuge accommodation, community-based support, peer mentoring, group work and access to a free, confidential out-of-hours helpline.
Our firm has also fundraised for charities including Alzheimer's Society and Shine which supports those suffering from Spina Bifada.
For advice on divorce or family law related issues, call us at Leeds on 0113 246 0055, Harrogate on 01423 276104, or York on 01904 202550. Visit www.jonesmyers.co.uk, email info@jonesmyers.co.uk or tweet @helpwithdivorce
Image courtesy of Alex Daniel.