Jones Myers founder clinches outstanding contribution award
25 October 2021 | Written by Jones Myers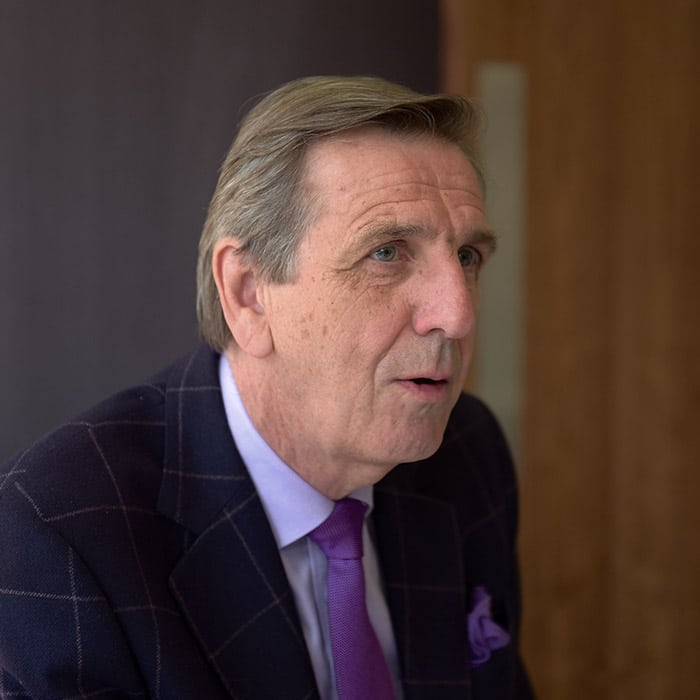 Peter Jones, the founder of niche family law firm Jones Myers, has received a prestigious award for his outstanding contribution to the field of family justice.
The leading UK divorce lawyer was presented with the John Cornwell Award by family justice group Resolution which promotes dealing with relationship breakdowns in a constructive manner.
The accolade is named after the group's late founder and first national chair, John Cornwell.
Since qualifying as a solicitor in 1980, Peter's commitment to furthering the development of family law and promoting and practising excellence in the profession – has been tireless and exemplary.
A pioneer of resolving family disputes by non-confrontational means, he was at the forefront of change and consistently demonstrated the group's Code of Practice.
A founder member of the group, then called the Solicitors Family Law Association (SFLA), he was a regional chair before being appointed its youngest and first national chair from the regions.
Almost four decades later, Peter's instrumental role continues as Chair of Resolution's Specialist Accreditation Committee which promotes the benefits of achieving accreditation and demonstrating excellence in the profession.
Judges at the awards ceremony, which took place in London, said: "He is an outstanding family lawyer, technically excellent and utterly committed to conducting cases in accordance with the Code. He is someone who has 'given something back' to the family law community and wider society throughout his career."
A strong believer in lifelong learning and sharing best practice and his experience for the betterment of the profession, Peter was also a Deputy District Judge for 15 years and lectured in family law for 5 years.
Launching Jones Myers as the first niche family law firm of its kind in the North of England in 1992, he was also among the country's first Family Law Arbitrators in 2012.
Jones Myers Managing Partner and Director, Richard Peaker, said: "Peter is a worthy recipient of this esteemed award. Initially starting the practice as a sole practitioner in 1992, Jones Myers is now a Tier One firm with over 20 fee earners and a national reputation.
"During that time Peter has been responsible for the nurturing of many young solicitors careers. He has, throughout his career, had unfaltering commitment to improving the profession and driving standards of client care.
"Peter has always acted with the utmost integrity whilst demonstrating a tenacious desire to achieve the best possible outcome for clients and families".
Consistently named as a leading practitioner in leading law guides, Peter is praised as 'A highly regarded stalwart of the sector', 'One of the most long-standing experts here', and a 'veteran in the family law sphere'.
For queries on divorce or family law related issues, call us at Leeds on 0113 246 0055, Harrogate on 01423 276104, or York on 01904 202550. Visit www.jonesmyers.co.uk, email info@jonesmyers.co.uk or tweet us @helpwithdivorce