Proud to help raise £12.5k for inspirational charity
4 May 2023 | Written by Jones Myers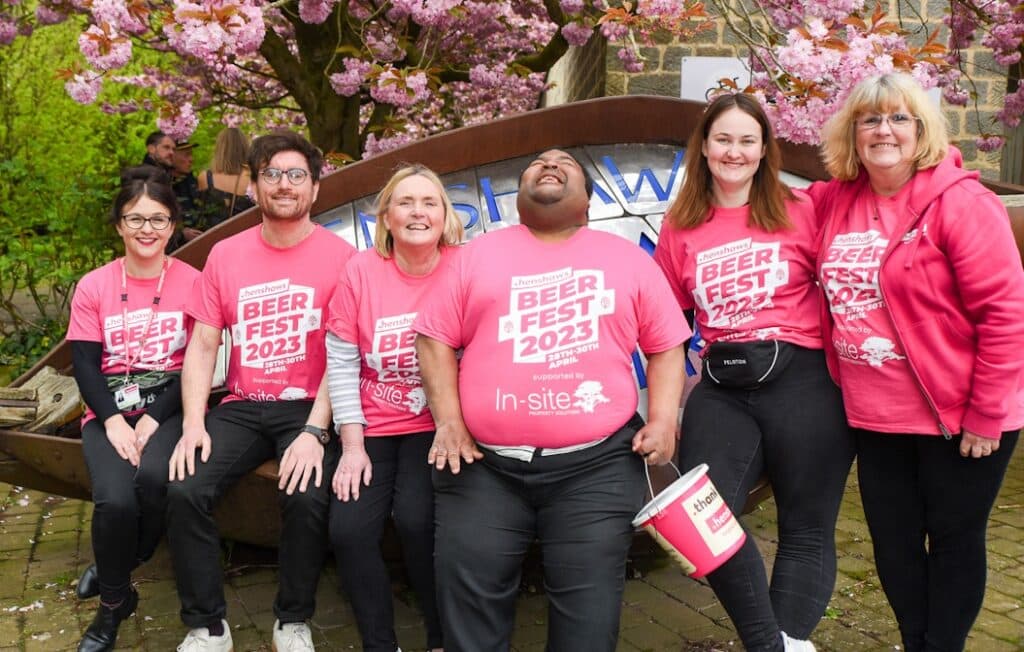 We're toasting a wonderful charity which enhances the quality of life for thousands of people with sight loss and wide-ranging disabilities.
Our latest 'giving back' initiative has seen us support a vibrant Beer Festival organised by Henshaws which provides vital assistance to over 7,000 service users.
They include service users who are registered blind or disabled along with young people with profound and multiple learning difficulties, sensory impairments, and other physical disabilities.
Our partnership with Henshaws chimes with Jones Myers' long-standing and caring ethos of giving back and helping to make a difference.
The firm's involvement over the past six months has included providing key materials for Henshaws' disabled Art Makers to continue achieving their potential. Senior Solicitor, Neil Dring, has also put his gardening talents into use as a volunteer at the charity's Arts & Crafts Centre's gardens.
Gemma Young, Henshaws Fundraising Development Manager, said: "More than 850 visitors attended the Beer Festival at our Arts & Crafts Centre which raised over £12,000. An enormous 'thank you' to our valuable sponsors including Jones Myers – and everyone who contributed to, and attended, the successful event.
"We rely heavily on generous donations and gifts-in kind from wide-ranging sources including local businesses and are delighted with Jones Myers' ongoing commitment to help us achieve our goals. "
Jones Myers Partner, Andrew Fox, said: "Henshaws consistently goes above and beyond to ensure its service users lead independent and fulfilling lives because of the relentless support, advice, and training it provides.
"We have seen at first-hand how the charity enhances the lives of its passionate and talented Art Makers, helping them to develop their skills and confidence and we look forward to a long-lasting partnership with Gemma and the team."
For more information on the Arts & Crafts Centre, visit https://www.henshaws.org.uk/what-we-offer/arts-crafts/ Twitter @Henshaws Facebook/Henshaws
Jones Myers community relations projects also span raising funds for charities and appeals including the India Emergency Appeal and Alzheimer's Society. Our team also take on trustee and governor roles outside of work.
For divorce or family law related issues including children, call us at Leeds on 0113 246 0055, Harrogate on 01423 276104, or York on 01904 202550. Visit www.jonesmyers.co.uk, email info@jonesmyers.co.uk or tweet us @helpwithdivorce
Jones Myers blog is ranked 8th in the UK's Best 25 family law blogs and websites to follow in 2023.