Jones Myers solicitor chairs committee for next generation of lawyers
1 February 2019 | Written by Jones Myers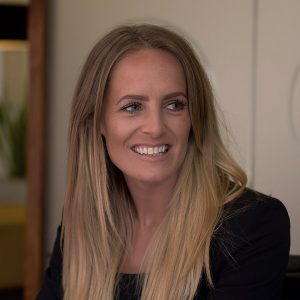 Jones Myers solicitor, Rosanna Hyett, has been invited to chair a committee which represents the next generation of lawyers.
The Young Resolution Committee, known as YRes, is part of Resolution's nationwide group of family lawyers and other professionals which promotes a non-confrontational approach to family problems.
Jones Myers is a long-standing member of Resolution which also considers the needs of the whole family – and in particular always strives to put children's interests first.YRes enables members to share their experiences, concerns and ideas, ask questions, and develop skills and knowledge in a friendly and supportive environment.
Experienced in divorce, separation and financial issues and disputes resulting from relationship breakdown, Rosanna, who has previously taken on roles as committee member and secretary, was delighted to become chair for West and North Yorkshire across 2019.
Boosting awareness of Resolution and promoting its code of conduct, YRes provides networking, seminars, tailored training sessions and organises social events.
Said Rosanna: "The forum enables members to share their expertise with peers to benefit their firms and strengthen professional relationships both regionally and nationally. Attending events is a great opportunity for junior family lawyers and I would encourage as many as possible to get involved."
Jones Myers founder, Peter Jones, is a former national Chair of Resolution and current chair of the Accreditation Committee of Resolution (SFLA) which oversees the academic development of specialist family lawyers.
He said: "YRes is a formative development forum and we wish Rosanna every success in her role. We always advocate that people seeking family lawyers instruct firms or individuals who are members of Resolution and who practice the organisation's sensitive, constructive and cost-effective approach to family issues."
To find out more about YRes, call Rosanna on 0113 246 0055 or email Rosanna.hyett@jonesmyers.co.uk
Contact us for an initial no cost meeting by calling our Leeds office on 0113 246 0055, our Harrogate office on 01423 276104, visit www.jonesmyers.co.uk, email info@jonesmyers.co.uk or tweet us @helpwithdivorce