Looking back on 2018 and ahead to 2019
28 December 2018 | Written by Jones Myers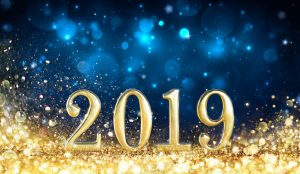 At this reflective time of year we wanted to wish out clients and partners a peaceful Christmas and best wishes for a resolution to whatever challenges you may face in the New Year. We hope that our advice on our blog provides insights into wide-ranging issues which include how to overcome the fear of loneliness when divorcing https://www.jonesmyers.co.uk/steps-overcome-fear-loneliness-divorcing/ – and how to let family and friends know you are divorcing when you are dreading telling them https://www.jonesmyers.co.uk/im-getting-divorced-dread-telling-everyone-i-approach/
Aligned with our ethos and values of recommending that children's interests should always be put first when parents are divorcing or separating, our blog features a wealth of tips such as how to achieve a 'good' divorce' for the sake of the children https://www.jonesmyers.co.uk/can-i-achieve-good-divorce-sake-children/ – and whether an ex can take their children out of the country without the other parent's consent https://www.jonesmyers.co.uk/divorce-can-spouse-take-children-country-without-consent-can-i-stop-himher/
The festive season can be a fraught time of year, bringing stresses which can test even the most robust relationships and severely challenge families.
In light of this, we hope our blog on 'Five steps to reduce seasonal stress and keep relationships on track' https://www.jonesmyers.co.uk/five-steps-reduce-seasonal-stress-keep-relationships-track/may help at a period which brings additional financial and emotional strains.
In the countdown to the New Year which is historically a symbolic time for most people and a period of new beginnings, hopes and aspirations for the future, we've compiled a checklist to help people undergoing divorce to plan for a 'New You' https://www.jonesmyers.co.uk/?s=How+to+plan+for+a+new+year%2C+new+you+
If there are any specific topics you would like us to write about or have queries on any aspect of family law, call Jones Myers at our Leeds office on 0113 246 0055, our Harrogate office on 01423 276104, visit www.jonesmyers.co.uk, email info@jonesmyers.co.uk or tweet @helpwithdivorce.