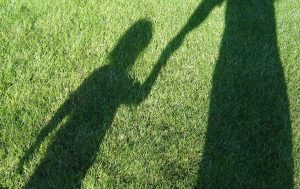 Meal ticket divorce ruling provides food for thought over maintenance deals
17 April 2018 | Written by Jones Myers
By Peter Jones, founder of Jones Myers Family Law Solicitors
A recent divorce case, which has been widely reported and involved a substantial amount of money, has prompted family lawyers to sit up and question if the so-called 'meal ticket for life' regarding maintenance payments is coming to an end
The divorce case involved a wife who had received over £9 million and an additional £175.000 each year in maintenance.  However this was limited to a three year period by the Court of Appeal.
Although it is understandable to think that big money financial settlement cases do not affect those on average or below average incomes, there is nevertheless a trend in the courts against setting maintenance for an indefinite period.
When looking at recent rulings, wives, as is more often the case, are now expected, to seek out and obtain work once any children are of school age. They also need to draw on their own assets to help support them.
However, the standard of living they enjoyed, the needs of the children and the earning capacity of both former spouses are still major factors in assessing the amount and length of maintenance.
It is not hard to understand that a wife who is awarded more than £9 million and over £500k across three years does not justify receiving maintenance for ever.
Ordinary cases of separation and divorce are different with ex-wives often finding it harder to regain employment and some employers reluctant to employ woman. Likewise, salaries are often modest and also have to take into account the additional costs of child care, especially in the holidays.
In my view, and dependent on age and income prospect, there is still room for life time maintenance perhaps unfairly called a 'meal ticket for life'.
Every case and every couple are different and the background and current circumstances need careful thought. Now, as never before, is the time to take proper advice and enlist the support of experienced lawyers like Jones Myers who specialise in family law and can advise and support you through the legal process.
For more information about divorce and finances, children's issues or any aspect of family law, call Jones Myers at our Leeds office on 0113 246 0055, our Harrogate office on 01423 276104, visit www.jonesmyers.co.uk, email info@jonesmyers.co.uk or tweet us @helpwithdivorce