My marriage won't survive a second lockdown – I need good advice
14 October 2020 | Written by Jones Myers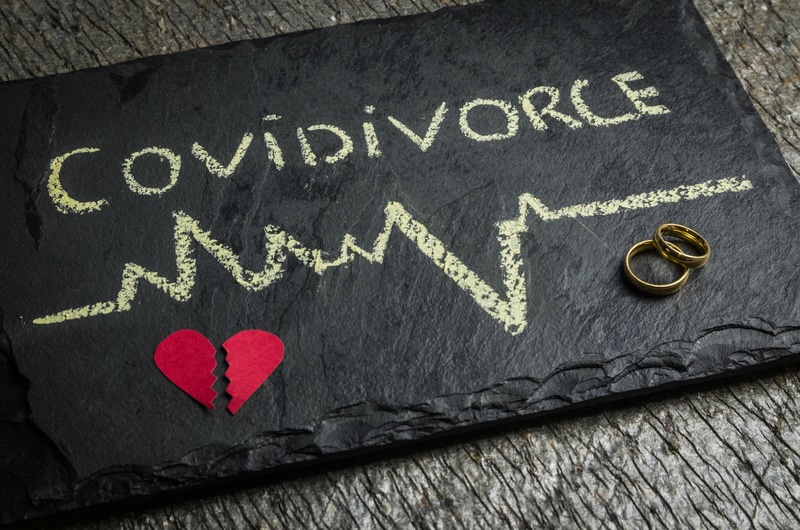 The stress and trauma of divorce and relationship break ups have been further exacerbated during the prolonged Pandemic where a myriad of job losses are also heightening financial concerns.
The surge in divorce looks set to continue during the second lockdown where stringent measures in some areas could remain in place for six months.
Finding the right family lawyer who can advise and support you has understandably taken on an unprecedented importance.
Below are some key criteria to help you choose:
Credentials
As a niche family law firm, we always recommend working with a lawyer who is a member of Resolution – a body of family lawyers and fellow professionals who follow a code of practice and are committed to dealing with relationship breakdown issues in a constructive and non-confrontational manner.
Jones Myers founder Peter Jones, a former National chairman of Resolution and Deputy District Judge, chairs Resolution's specialist accreditation committee.
Peer and Client Recommendations
The only family law practice in Leeds with our own specialist in-house counsel, we have retained our joint top tier ranging in the Legal 500 and Chambers guides for over two decades.
Jones Myers is also a finalist in the prestigious Family Law Awards for the outstanding quality of service we deliver to our clients.
Accessibility and Technological Capability
Our robust contingency planning and secure technological capability during the pandemic has seen more of our clients referring their family, friends and contacts from much further afield than our immediate geographical area.
Clients within and outside the UK can easily access our specialist services and are reassured by how well we communicate remotely with them – because they know their cases are being progressed effectively.
Alternative Dispute Resolution
With the Pandemic contributing to significant hold ups in court proceedingsand delays in arranging dates for hearings, our specialists are assisting even more clients through processes which avoid going to court and resolving the problems much quicker avoiding the delays.
Mediation – where an impartial third party "the mediator" helps couples to discuss issues confidentially and find workable agreements more quickly and cost effectively than the court process or in solicitors' correspondence. It also limits the emotional damage which follows an acrimonious battle. In the current climate, online mediation can be available.
Collaborative Law – where a "no court" agreement is signed at the beginning of the process so that there is a shared commitment to finding an agreed resolution. It allows couples to come to an agreement calmly and in their own time. It can be of particular benefit in higher value or complex children situations.
In family Arbitration couples appoint an arbitrator who makes decisions for them and enables them to resolve disputes in a more flexible and less formal setting. There is also the benefit of having the same Arbitrator through the process which will not happen at Court with different Judges being involved in the proceedings.
We are also adept at assisting clients if a court hearing is inevitable.
Our capability, expertise and commitment ensure we will continue to provide ongoing urgent legal advice and support though the challenging weeks and months ahead to those who most need it.
For all family law related issues, call us at Leeds on 0113 246 0055, Harrogate on 01423 276104, or York on 01904 202550.
Visit www.jonesmyers.co.uk, email info@jonesmyers.co.uk or tweet us @helpwithdivorce