New developments in Elsa Salama abduction case
16 May 2019 | Written by Jones Myers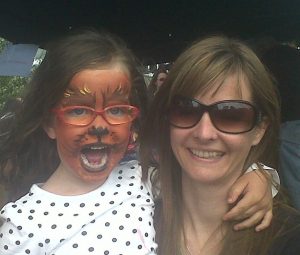 Jones Myers' highly-experienced Children Department continues to represent the mother of a 12 year old girl from Leeds who has been missing in Egypt since 2011.
Recent developments in the long-standing case include High Court judge Mr Justice Mostyn asking Foreign Secretary Jeremy Hunt to help locate Elsa Salama who was abducted aged just 4 by her father, Tamer Salama.
Jones Myers has represented Elsa's mother Naomi Button in her relentless campaign to be reunited with her daughter who was snatched by her estranged husband from the resort of Sharm El Sheikh on 27 December 2011 while on holiday with her mother to visit her paternal family in Egypt.Placing Elsa in his mother's care before also returning to England, Tamer Salama has served the equivalent of four years in jail for refusing to comply with court orders to return Elsa to her mother.
Even to this day he refuses to reveal Elsa's whereabouts – saying only that she remains with his mother in Cairo the capital of Egypt which is not a member of the Hague Convention.
This week Mr Justice Mostyn has also asked the Metropolitan Police Commissioner Cressida Dick to consider if Tamer Salama should face criminal proceedings for child abduction and perjury offences.
In the last eight years, Naomi Button and Kate Banerjee, who heads Jones Myers Children Department, have left no stone unturned in their painstaking campaign to bring Elsa home.
Launching and sustaining an international appeal for Elsa's safe return, they have returned to Egypt on numerous occasions and instigated legal proceedings there. In 2012 Elsa was made a ward of court, giving judges the authority to make decisions about her movements, and Naomi has been awarded custody orders requiring Elsa to be returned.
A new spark of hope came from a recent High Court hearing headed by Mr Justice Mostyn who announced that a formal approach to the Foreign Secretary to use 'all available diplomatic measures' should be made.
Addressing the court, he said: "The cruelty that is being inflicted on this woman and on this child is formidable. It is hard to imagine the daily agony that this mother must endure"
He added: "I intend to write a judgment respectfully pleading with the Foreign Office to use all diplomatic measures to locate this British child, this ward of court, who has been missing for all these years…"Although there have been informal approaches to diplomatic sources, there hasn't yet been a formal approach made."
Kate Banerjee said: "I cannot begin to describe the eight years of heartache that Naomi has ensured in her agonising, and up to now, fruitless search to bring Elsa home. We wholeheartedly welcome Mr Justice Mostyn's pledge to request the Foreign Secretary's assistance in this heart-wrenching case."
The Jones Myers blog features advice for parents who are concerned their spouse may take their children out of the country during a divorce.
Contact us on children issues or family law matters – call our Leeds office on 0113 246 0055, our Harrogate office on 01423 276104, visit www.jonesmyers.co.uk, email info@jonesmyers.co.uk or tweet us @helpwithdivorce