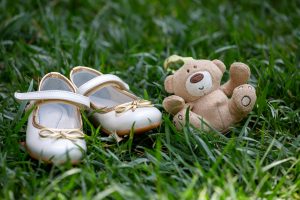 Next steps: How Parenting Plans help in divorce
10 May 2019 | Written by Jones Myers
News of the arrival of Meghan and Harry's beautiful baby boy Archie Harrison Mountbatten-Windsor – has brought happiness and joy to well wishers the world over.
Oblivious to his prestigious birthright as seventh in line to the throne, the most important factors in his first days, weeks, months and years will be waking up every day to a caring and nurturing environment with loving parents who dote on him.
Sadly not every relationship culminates in a fairy tale as many couples reach the painful decision that they are unable to live in harmony together with divorce or separation being the only option.Doing what's best for their children is vital in such situations – irrespective of how young or old they are.
It is reported that babies as young as three months can be affected by negative vibes and parents who argue in front of their infant can cause them lasting damage. .
As a firm which encourages clients to always put their children's best interests first we recommend that parents who split up have a Parenting Plan in place.
Separation and divorce disrupt daily patterns and a Parenting Plan can help ensure a degree of stability and continuity in a shared commitment to children's wellbeing – without having to go to court.
The written plan helps estranged couples to work out practical decisions in areas including communication, living arrangements, money, religion, education and emotional well-being. Providing a valuable reference point, it helps everyone involved to know what is expected of them.
In cases where parents need to go to court because they are unable to agree on certain issues, a judge will expect them to have started a Parenting Plan.
Resolution, which promotes a non-confrontational approach to family problems, provides a downloadable progress summary plan for parents.
Helping them to record their plan and inform the family court judge what they have agreed and not agreed, it also enables parents to let the judge know areas where they need more help.
When children's futures are at stake, we recommend choosing a family lawyer like – a member of Resolution – when seeking legal advice,
Our dedicated and highly experienced Children Department balance children's and parents needs in wide-ranging issues. Working closely with our clients, we devise the most suitable arrangements for children both now and in the formative years ahead.
For queries on children and divorce related issues, call our Leeds office on 0113 246 0055, our Harrogate office on 01423 276104, visit www.jonesmyers.co.uk, email info@jonesmyers.co.uk or tweet us @helpwithdivorce