Would 'no fault' divorce help children caught in the crossfire to stay on track?
1 June 2018 | Written by Jones Myers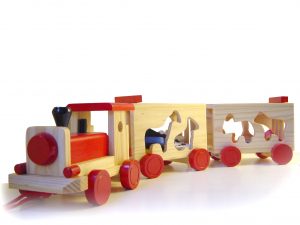 The myriad of media comments, articles and speculation on whether 'no fault' divorces will come to fruition fail to mention how one vital element – how such a long-awaited change would impact on children.
Under current laws, unless couples have been living apart for a period of time one of them must apportion some form of blame – adultery or unreasonable behaviour – which can in itself create conflict and makes reaching a mutually acceptable agreement much more difficult.Jones Myers has been at the forefront of a long-standing campaign to change the current law. The issue has recently been further catapulted into the media spotlight by Tini Owens Supreme Court appeal to free her from a marriage she describes as 'loveless and desperately unhappy'.
In our extensive experience, the present fault based divorce can result in acrimonious break ups, with antagonism very often continuing after the parties have separated and where one parent is living with a new partner.
Such friction undoubtedly impacts negatively on the children involved. Being trapped in the middle of this crossfire exacerbates what is already a stressful situation, often forcing them to develop a survival instinct and retreat into an artificial world.
We have witnessed how this sad scenario, resulting from deceit and appalling conduct, plays out irrespective of how old the children or youngsters are.
The effects of the above can be wide-ranging and long-lasting. Sons and daughters who are the only children in a separation often seek escapism in the worst kind of so-called 'friends' who lead them down a road which spells trouble.
Repercussions, both for single children and those with siblings, include poor education, health problems including depression and concentration issues which can result in long and short term damage and be highly detrimental to their future prospects.
Behavioural issues are also common. Many children become attention-seeking and demanding, forcing an older, or the eldest child, to take on the role of an adult and care for their siblings while their estranged parents continue to argue.
No fault divorce would make it easier for estranged couples to make their separation more harmonious – which can only be positive for the children whose interests should always be put first.
Perhaps now is the time for the law to reflect society and to acknowledge blame and resentment are negative attitudes which serve only to damage the relationship between the couple – and adversely cascade onto the children.
For more information about divorce and finances, children's issues or any aspect of family law, call Jones Myers at our Leeds office on 0113 246 0055, our Harrogate office on 01423 276104, visit www.jonesmyers.co.uk, email info@jonesmyers.co.uk or tweet us @helpwithdivorce