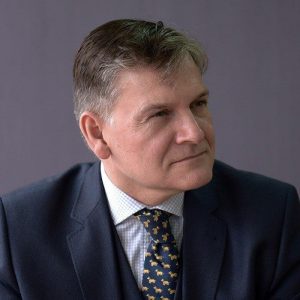 Offshore trusts, new trends and referees – meet our in-house barrister, Andrew Fox
8 June 2018 | Written by Jones Myers
As an in-house barrister at Jones Myers, what type of cases do you work on?
Some of my cases involve complex financial matters where there are trusts and offshore structures – I worked offshore in Jersey before moving to Jones Myers. Our firm also has extensive expertise in Children Law matters and I represent and assist parents with child arrangement orders and relocation cases.How does your unique role as 'in house' counsel add value to Jones Myers' services?
It enables us to offer a more 'seamless' and effective service. Being in house means I can meet clients with our lawyers at the outset of cases, helping them to identify the best strategies for achieving a good financial outcome for them right from the start. I also hold round table meetings with clients over vital issues such as contact with children.
Our clients say that, having met and worked with before a court hearing, helps to reassure them at the hearing which can be a stressful and anxious time for them.
Are you seeing any particular trends emerging?
Yes, in particular we're experiencing an increase in shared care arrangements. Whereas historically children spent more time with their mum and saw their dad every other weekend, more fathers now have shared care which is positive for the child's well-being. Our ethos at Jones Myers is that children's interests should always be put first.
We're also seeing courts becoming more cautious in awarding spousal maintenance payments for life. Recent rulings have prompted family lawyers to question if the so-called 'meal ticket for life' for maintenance payments will end. The rulings highlight how wives, as is more often the case, are now expected to work once their children are of school age. Cases not involving big money are different with ex-wives often finding it harder to regain employment.
How do you achieve the often illusive work/life balance?
Like many people, I find it a challenge and often let off steam by cheering on my daughter in streaming sunshine and pouring rain at her weekend hockey and netball matches. I'm also renowned for letting referees know when I disagree with them – much to my family's embarrassment!
For information about any aspect of family law, call Jones Myers at our Leeds office on 0113 246 0055, our Harrogate office on 01423 276104, visit www.jonesmyers.co.uk, email info@jonesmyers.co.uk or tweet us @helpwithdivorce