How to plan for your future and resolve your past
13 July 2018 | Written by Jones Myers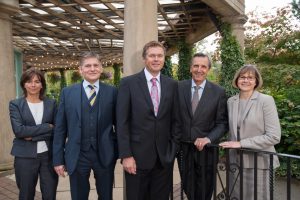 Jones Myers is hosting an informal presentation at our Harrogate office which will give insights into family relationships and key areas involving relationship breakdowns.
The lunch time event on July 24th from 12.30pm-1.10pm at Windsor House, Cornwall Road will highlight what legal entitlements, if any, exist for couples who live together. It will explain how cohabiting couple families, who remain the fastest growing relationship, can protect themselves with Cohabitation Agreements.
The session will also outline how couples can sort out their financial issues before tying the knot. The increasing popularity of pre-nup agreements reflects how their open and transparent nature are seen as a positive factor for couples who are planning their wedding.
The third area will focus on how those in a failed relationship can disentangle themselves form it and turn an imperfect situation into a (possible) perfect future. As a niche family law firm which adopts a holistic approach to assist the well-being of our clients, we understand how hard it is to move on despite being in a loveless, unfulfilling relationship.
Presenters are Jones Myers founder, Peter Jones, one of the country's leading divorce lawyers and highly-experienced Jones Myers partner, Sarah Dickinson, who specialises in all aspects of divorce, separation and the financial issues of relationship breakdown.
Jones Myers' Harrogate office is enabling us to help more clients who are undergoing relationship breakdowns and seeking assistance with issues relating to children, finances and future planning. Our services complement those we provide at our offices in Leeds and Essex.
Our clients, who hail from all walks of life, are involved in wide-ranging relationships issues and look to us to for the best possible solution for their individual situations.
For more information about the July 24th informal presentation, contact Jaynie Batty at reception@jonesmyers.co.uk or call 0113 246 0055.
For more information about divorce, family or children law, call Jones Myers at our Leeds office on 0113 246 0055, our Harrogate office on 01423 276104, visit www.jonesmyers.co.uk, email info@jonesmyers.co.uk or tweet us @helpwithdivorce