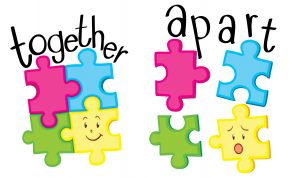 Together yet apart: How separating couples can achieve a dignified divorce
1 October 2018 | Written by Jones Myers
By Norman Taylor, collaborative family lawyer
The prospect of divorce can be overwhelming, exhausting and frightening.
In our experience, most couples who've decided there is no going back, want to avoid a costly and stressful courtroom battle over the division of their assets and ensure the best interests of their children.
Even though their relationship as husband and wife has ended, their futures will be inextricably linked with planning and sharing their children's development and well-being.Their ideal outcome is a dignified divorce. There is a process to achieve this, but many people are unaware of it.
If you are in this situation and answer yes to the questions below, this could be the best way forward for you.
Are you looking for a divorce process which is fair for you, your ex and your children?
Is it important that this option enables you and your ex to remain on good terms and communicate regularly?
Do you want your ideal way forward to factor in the 'human element' in face-to-face discussions that is often missed or misinterpreted in written communications?
Is it important that the process addresses issues with dignity and in a safe and secure environment?
Is it vital that this path helps you all as a family to accept the past and be positive about the future?
Is it important for you to remain in control of your individual destinies, making choices you both want as opposed to having decisions imposed by third parties who do not know you?
The process we are referring to is called Collaborative Family Practice. Putting you in control, it enables you and your soon to be ex to work together with your respective lawyers to reach the right agreements for the whole family.
You and your former partner/spouse each instruct a collaboratively trained lawyer and agree in writing, to work together to resolve the issues surrounding your separation without going to court.   Through a series of four way meetings with you and your lawyers, which move at the pace you jointly set, you discuss the needs and interests of everyone directly involved and reach agreements.
The collaborative way forward is generally faster, more cost effective and less acrimonious to reach a resolution than through court proceedings.    Although not appropriate for everyone, it could be right for you if you are committed to resolve things in a dignified and constructive way that are in your children's best interests – and which pave the way for good relations with your partner in the future.
Jones Myers is supporting Collaborative Family Law Week (#CFLWeek) across 1-5 October
For information about collaborative family law or any aspect of family or children law, call our Leeds office on 0113 246 0055, our Harrogate office on 01423 276104, visit www.jonesmyers.co.uk, email info@jonesmyers.co.uk or tweet us @helpwithdivorce