Warning of negligence risk as more ex police become McKenzie Friends
9 January 2019 | Written by Jones Myers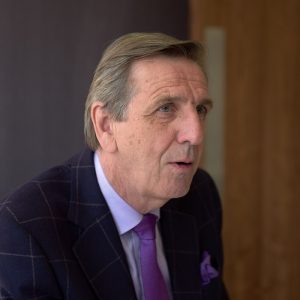 By Peter Jones, Jones Myers founder and former Deputy District Judge
I am concerned that the expansion of a commercial enterprise in which former police officers charge to advise people who represent themselves in court will increase the risk of negligence claims.
My worries follow plans by retired police officer Philip Kedge to increase his 'McKenzie Friends' venture to around 100 former police officers.
McKenzie Friends are non-professional helpers or advisors to a 'Litigant in Person'. The Friends sit with litigants while they present their case in court – often because they cannot afford the services of experienced family lawyers.Mr Kedge, who has no family law legal qualifications, claims that family law should dispense with the need for qualified family lawyers.
A proliferation of unqualified former police officers acting as McKenzie Friends and charging members of the public for guidance is a recipe for disaster.
The increased use of McKenzie Friends stems from the withdrawal of legal aid. Friends who are known and trusted by the litigant and are objective and give good counsel can be helpful. However, this appears to be a profit making business with no control or recourse if it all goes wrong.
Insurance, if it exists, is not the answer – I think the risk of negligence is very high as commercial but unqualified McKenzie Friends will continually seek to extend their involvement, getting further out of their depth. They may also have their own axe to grind if they have personally had a poor experience in family law.
As a former Deputy District Judge for 15 years, I am aware that no-one would choose to self-litigate unless they are forced to by circumstances. In my experience litigation is a traumatic event and it is always preferable, if possible, to be represented by a qualified and objective solicitor with a breadth and depth of expertise in family law who is a member of Resolution's national organisation of family lawyers .
This scenario, on the other hand, is akin to someone with scant knowledge about cars who reads a Halfords Manual then sets themselves up as a mechanic, charging neighbours and friends to service their cars before attempting to fix problems with suspension, brakes or steering. In other words, a proverbial car crash just waiting to happen.
If there are any specific topics you would like us to write about or have queries on divorce or any aspect of family law, call Jones Myers at our Leeds office on 0113 246 0055, our Harrogate office on 01423 276104, visit www.jonesmyers.co.uk, email info@jonesmyers.co.uk or tweet @helpwithdivorce.