We've launched free family law clinics – find out more
5 April 2019 | Written by Jones Myers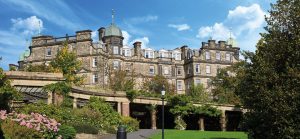 Our niche family law firm has launched free family law clinics for our colleagues at our Windsor House office in Harrogate.
The clinics started on April 4 and take place each Wednesday from 12 noon until 2.00 pm. They are headed by Rachel Baul, a highly experienced family lawyer with over two decades of expertise. Rachel is offering everyone who books to see her 30 minutes of free confidential guidance and legal advice on all aspects of family law, including divorce and separation, financial issues arising from relationship breakdowns and children law.
Our Harrogate office at Windsor House, Cornwall Road, which opened in 2017 to accommodate an increase in instructions from North Yorkshire clients, is located just a few minutes from the town centre and parking is available.
Said Rachel: "Jones Myers is a highly-regarded specialist family law firm with an outstanding reputation for excellence. I'm delighted with the interest and positive feedback we've already received to date from the new clinics."
Our firm, which also has offices in Leeds city centre, is acknowledged as a leader in our field. In 2018 we marked a double milestone by retaining our joint number 1 ranking in Chambers and the Legal 500 guides for the last two decades.
Our family lawyers are leaders in their field. They include a former Deputy District Judge, a Family Law Arbitrator, a chair of Resolution's Specialist Accreditation Scheme and two collaborative solicitors who jointly combine 270 years' experience.
To arrange an appointment, please contact Rachel on direct dial 01423 276164 or via email rachel.baul@jonesmyers.co.uk www.jonesmyers.co.uk