Why more couples hire a 'Private Judge' to expedite their divorce
23 July 2021 | Written by Jones Myers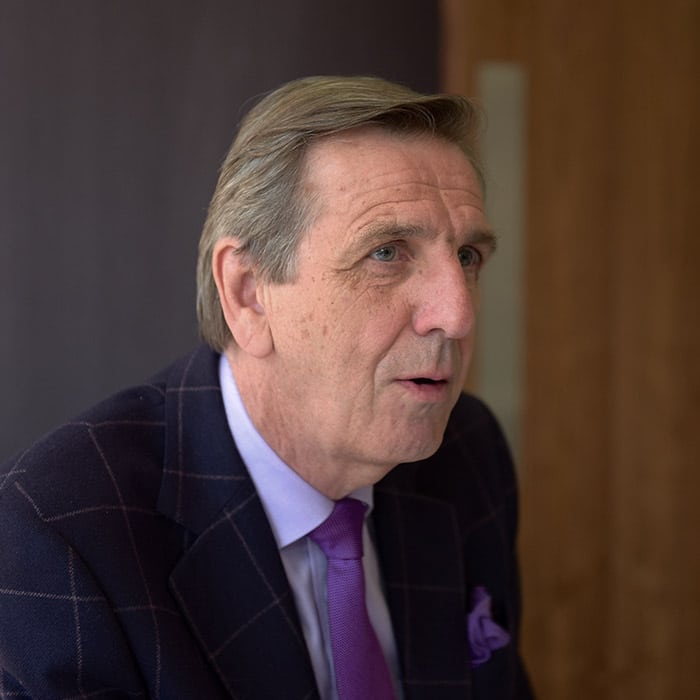 By Jones Myers founder, Peter Jones
A private court hearing where separating couples hire a 'Private Judge' to accelerate the outcome of their financial settlements is becoming the way forward for more people undergoing divorce.
Jones Myers is a pioneer of the process called Family Law Arbitration which can avoid a prolonged, expensive and public hearing in court.
I was one of the country's first 'Private Judges,' officially known as Arbitrator, when this option was introduced in 2012 to resolve differences on financial and property matters.
Similar to a judge, the Arbitrator hears the evidence from the parties, collects relevant facts and bases their decision on the evidence, taking into account the views of both parties. They make an Award over who should have what – which is final and binding in both parties.
Family Arbitration is an increasingly preferred option in contrast to Court hearings which can run the risk of a case being adjourned or unfinished due to pressure on court time or a judge becoming unavailable.
There is also the benefit of having the same Arbitrator through the process which will not happen at Court with different Judges being involved in the proceedings.
The process is quicker, confidential, and flexible and there is a substantial cost saving when delays are avoided. Divorcing couples set and agree their own timetable at the outset along with the level of the Arbitrator's fees which they jointly pay along with any venue hired, and a transcription service if required.
Setting the scope of the dispute can, in many cases, also lead to a cost saving if the parties agree to concentrate on the essential points to be decided.
Similar to the court process, separating couples also incur legal or other costs for engaging lawyers to prepare for the arbitration and represent them. Each party usually pays their own lawyer's costs.
The Arbitrator also has discretion to order a party to pay a part or all of the legal or other costs of another party in cases resulting from one party's conduct during the arbitration.
Backed by the government as a process to resolve disputes, Arbitration can still go ahead if couples are involved in court proceedings. Court rules give judges the power to halt court proceedings to give the parties the opportunity to resolve the dispute through arbitration.
There is little doubt that concluding these matters quickly and efficiently brings certainty to the parties and enables them to concentrate on the future having resolved the past.
For information on arbitration or any family law matter call Jones Myers at Leeds on 0113 246 0055, Harrogate on 01423 276104, or York on 01904 202550 or visit www.jonesmyers.co.uk, email info@jonesmyers.co.uk or tweet us @helpwithdivorce