Our call to reform cohabitation laws features in The Yorkshire Post
7 February 2019 | Written by Jones Myers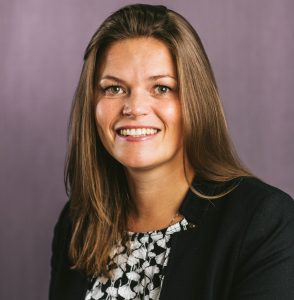 Jones Myers appears regularly in the media where we comment on issues and provide advice on key areas of family law including divorce and separation, children matters, finances and pre and post-nuptial agreements.  
This week our solicitor, Elizabeth Bell, appeared in the Yorkshire Post's 'Legal Matters' feature where she reinforced the urgent need to modernise the current cohabitation laws. The profile appears in full below.     
What's the biggest development you have seen in the legal world during your career?
Pre-nuptial agreements becoming more prevalent. We're continuing to see a rise in the number of clients wanting pre-nups which used to be regarded as only relevant to the rich and famous. More couples are realising that when planning their lives, home, wills, life insurance etc, it's also important to think through the repercussions of a break up. Pre-nups are also more popular with couples in their second marriage, for example, in cases where one party has generated wealth before the new relationship or to financially protect children from previous relationships.
What law would you like to see changed?
Cohabitation laws – our firm has been a long-standing campaigner for reform in this area. Cohabitating couple families remain the fastest growing relationship in the UK, but many mistakenly believe that they have the same legal rights as married couples in key areas such as savings, income, pensions or business interests. The law, as it stands, fails to offer them any protection if their relationship turns sour and separation becomes inevitable.
What's the most exciting work you have ever done?
The most interesting case I have worked on involved a death bed marriage which raised questions over the client's capacity to get married and what financial provision should be made.
Who do you admire most in the legal world?
Baroness Hale, a family lawyer. Her inspirational career and trailblazing achievements include a list of 'firsts' which include becoming the first woman to be appointed President of the Supreme Court, the UK's first woman Lord of Appeal in Ordinary, and the first woman appointed to the Law Commission. It was the work of her team whilst at the Law Commission which resulted in the reform of important legislation including the Children Act 1989 and the Family Law Act 1996.
What advice would you give someone starting out in the profession?
It's not like it's portrayed on the TV!
You can read in more detail Liz's responses to frequently asked questions on cohabitation in our blogs.
Contact us for an initial no cost meeting by calling our Leeds office on 0113 246 0055, our Harrogate office on 01423 276104, visit www.jonesmyers.co.uk, email info@jonesmyers.co.uk or tweet us @helpwithdivorce