What the demise of the 'blame game' would mean for divorcing couples
13 September 2018 | Written by Jones Myers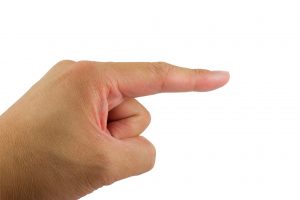 By Peter Jones, founder
Our firm – which has been at the forefront of a long-standing campaign to lobby MPs for no fault divorce – is delighted that the Government is at long last taking steps to make it happen.
News that Justice Secretary, David Gauke, is expected to launch a public debate on modernisation proposals reflects the relentless lobbying from forward thinking organisations including Resolution – a national family law group which promotes non-confrontational solutions in family law.
Society and wide-ranging relationships have evolved substantially over the last five decades while the current archaic law – which requires blame to be directed at one of the parties – remains rooted in an Act passed in England and Wales in 1973.
The repercussions of the current 'blame game' process are often emotional and financial, incurring additional expense and damaging, resentment. Once set into motion, the blame game can cascade into other critical issues – most worryingly, the interests and welfare of children.
Under existing law, when a marriage has irretrievably broken down, the partner seeking to file for divorce must put forward evidence that their spouse has committed adultery, unreasonable behaviour or desertion. If unable to provide such proof, they have to wait two years if both parties consent to the divorce or five years if both oppose it.
It is understood that the Government's proposals would retain irretrievable breakdown as the sole legal ground for divorce, but remove the need for a spouse to provide one of these five reasons.
In a nutshell, no fault divorce would allow married couples to divorce without pointing the finger at each other – and would not require them to wait two years before divorcing if neither of them is at fault.
Paving the way to make the divorce process easier, faster and more amicable, the reform would prevent relationships spiralling into further decline – a scenario which is highly detrimental to children whose interest should always be put first.
For more information about divorce, family or children law, call Jones Myers at our Leeds office on 0113 246 0055, our Harrogate office on 01423 276104, visit www.jonesmyers.co.uk, email info@jonesmyers.co.uk or tweet us @helpwithdivorce