Divorced? How to avoid meltdowns in school summer holidays
1 June 2022 | Written by Jones Myers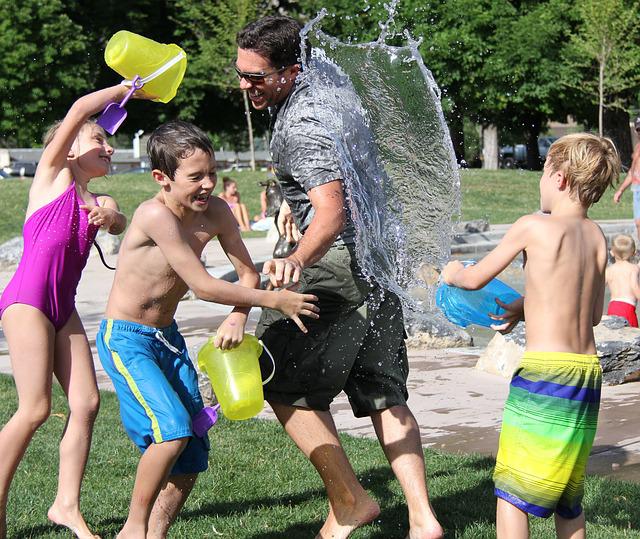 Classrooms across the country are buzzing with the prospect of school holidays on the horizon – and who is going where this year.
The summer break, the longest in the school calendar, brings added challenges for separated and divorced parents – many of whom work full time and are without extensive support networks.
Children will understandably want to spend as much time as possible with both parents along with their wider family and friends.
Here are some tips to ensure stability in a shared commitment to enable your children to have fun in the sun.
Plan Ahead
Try to set aside your differences to always put your children's interests first. Advance planning will avoid stress and confusion about arrangements for childcare, days out, and holidays at home and abroad.
Involve Children in Plans
Children and young people need certainty and security. Involve them as much as possible – and as far in advance as possible – in decision making to avoid any surprises. This helps them to adjust to new arrangements. Remember though that the decisions are yours. Whilst children need to feel heard, they do not want the responsibility for deciding the arrangements, especially where their parents may be in conflict.
Call on the Wider Family
Planning for a six-week break can be challenging. Call on your support network (if you have one) to help with shared responsibilities. This is also a positive opportunity for children to catch up with grandparents, step siblings and wider family members to re-establish existing bonds or forge new ones.
Taking Children Abroad
There are only two circumstances in which your ex can take your children abroad for up to a month without your permission. The first is if they have a Child Arrangements Order that verifies that a child "lives with" them, or if they secure a Court Order – called a Specific Issue Order – giving consent.
A Specific Issue Order is applied for if your ex does not have a Child Arrangements Order and thinks you are unreasonable in refusing permission. In these circumstances, the Court is asked to consider the facts of each case and decide whether the child should be allowed to travel. You can read more about the process here.
Our dedicated Children Department is adept at dealing with all aspects of children law and balances the needs of children and their parents in wide-ranging issues. As collaborative family lawyers, we advise parents to reach a settlement, wherever possible, by avoiding protracted, expensive, and stressful court confrontations. Mediation can be a really helpful way of reaching agreements quickly if you are unable to agree between you.
In our experience, a spirit of compromise, co-operation, and flexibility will help children make magical memories to reflect happily on in their formative years.
For queries on children and divorce related issues, call us at Leeds on 0113 246 0055, Harrogate on 01423 276104, or York on 01904 202550. Visit www.jonesmyers.co.uk, email info@jonesmyers.co.uk or tweet us @helpwithdivorce
Jones Myers blog is ranked 9th in the UK's Best 25 family law blogs and websites to follow in 2022.