Jones Myers retains Legal 500 top ranking for over two decades
1 October 2020 | Written by Jones Myers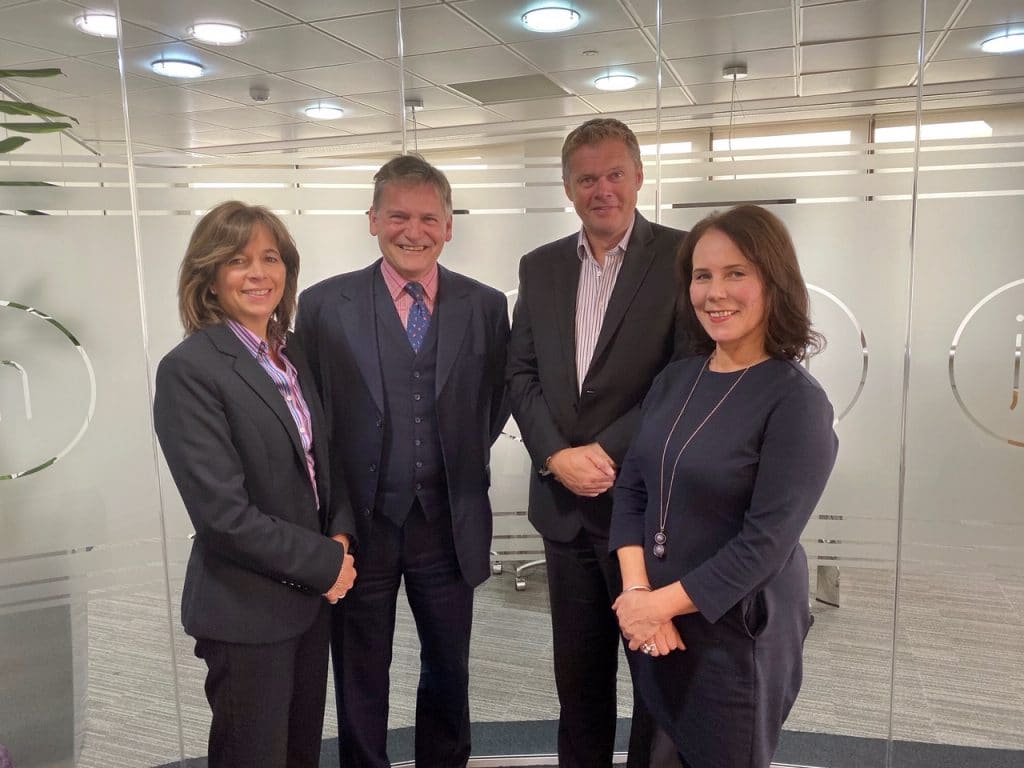 Our niche family law firm has retained our joint Tier 1 ranking in the acclaimed Legal 500 rankings which applauds our lawyers' extensive expertise.
Covering the geographical areas of Leeds, West Yorkshire and North Yorkshire, the guide highlights our expansion with the opening of our York office in mid 2019 and the appointment of partner and practice head Nicki Mitchell.
Nicki, a skilled mediator and the first family lawyer in York to qualify as a collaborative family lawyer, has extensive experience in financial remedy cases with claims involving business assets, multiple properties and complex pension issues.
Jones Myers director, Richard Peaker, is named as a Leading Individual and likewise lauded for his experience in financial remedies, wide client base and close relationships with financial advisors.
Partner Kate Banerjee – also a Leading Individual – heads our Children Department which handles child abduction matters, cross-border adoptions and a growing number of Court of Protection cases.
More of our lawyers – whose expertise jointly combines almost 300 years' legal experience – are named as leading individuals year-on-year in both the Legal 500 and Chambers guides compared to any other family law specialist in Yorkshire.
The only family law practice in Leeds with our own specialist in-house counsel, we also have extensive expertise in the alternative dispute resolution processes of Mediation, Collaborative Law and Arbitration – which avoid a lengthy court process and can lead much more quickly and cost effectively to a successful resolution.
The Legal 500 rankings are based on interviews with clients and peers. Below are some testimonials which re-enforce our reputation as leaders in our field.
What Our Clients Say
"…They are the best collaborative divorce lawyers I know. They stand out for me as a firm and as individuals by the way they are with their clients. They have the rare skills of making complex issues easily understood, of encouraging clients to express their emotions whilst not being derailed by them, of listening and being fair to everyone whilst not compromising on their values. I love working with them."
"A dedicated team with considerable expertise in their field. Of all staff I would say their thorough and knowledgeable approach to complex issues is impressive. Supportive of each other, and of their clients, they work well together as a team. As a team they can deliver on all aspects of representation, including complex advocacy."
"I have worked with members of the Jones Myers team for over 10 years in my role as a Family Court Advisor and Children's Guardian. The quality and clarity of the legal advice is consistently very good. Response is always prompt and the solicitors are supported by excellent paralegal and administrative staff."
"The family team is York and Leeds are fantastic. They work together really well and are certainly one of the most joined-up firms we deal with"
Said Nicki Mitchell: "Achieving this top ranking for another year is testimony to the commitment and high calibre of our family lawyers across our offices in Leeds, Harrogate and York who consistently go the extra mile to advise and support our clients who include the vulnerable. We are proud and delighted with this recognition."
For queries on divorce or family law related issues, call us at Leeds on 0113 246 0055, Harrogate on 01423 276104, or York on 01904 202550. Visit www.jonesmyers.co.uk, email info@jonesmyers.co.uk or tweet us @helpwithdivorce