Momentous milestone: Norman marks 45 years as a solicitor
15 July 2020 | Written by Jones Myers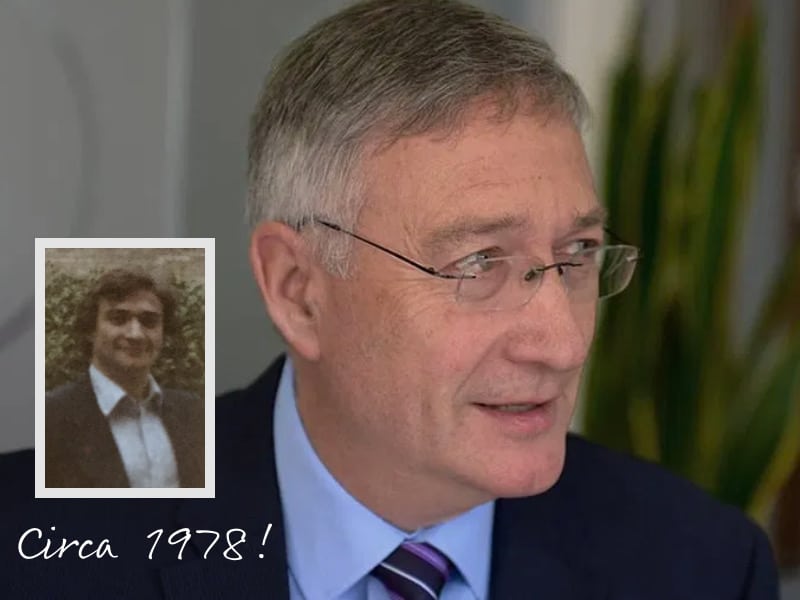 We're celebrating the news that our collaborative family law expert, Norman Taylor has been a qualified lawyer for 45 years.
Practicing family law exclusively for over 25 years, Norman has extensive expertise in financial issues arising from family and relationship breakdown. A pioneer of collaborative family law, he is widely recognised for championing the process in Yorkshire.
Norman is also a lecturer in collaborative law who is committed to developing the next generation of lawyers and continues to mentor students at Leeds Beckett University.
Joining Jones Myers over a decade ago, he is a valued and respected member of our team who is highly regarded among his peers regionally and nationally for seeking innovative solutions to financial issues.
Norman's track record complements the expertise of our specialist lawyers whose combined legal experience exceeds 400 years and who are acknowledged leaders in their field.
Founder Peter Jones – one of the country's first Family Law arbitrators – is the current chair of Resolution's Accreditation Committee, a former national chairman of Resolution and ex Deputy District Judge.
Partner and director Richard Peaker, who heads our Financial Remedies Department, has an enviable reputation in representing a wide spectrum of clients, from middle England to high net worth individuals and their spouses.
The Department also includes highly experienced family lawyer and partner Elizabeth Bell who has a strong reputation in complicated, high value cases involving company structures and trusts.
Andrew Fox, our 'in-house Counsel' and partner, is a collaboratively trained lawyer with an impressive record of dealing with complex children cases along with trust related matters and offshore jurisdictions. The latest Legal 500 guide says he is "firm but fair and getting to the heart of a problem efficiently and with excellent judgement."
Headed by Kate Banerjee, an acknowledged leader in Children's Law, our Children Department boasts a national and international reputation in dealing with children related matters and child abduction cases.
Our York office is headed by partner Nicki Mitchell, also a trained Mediator and the first collaborative family lawyer in York, who has over 25 years' experience in family law.
With offices in Leeds, Harrogate and York we represent clients locally, nationally and internationally. We are also sustaining our recruitment drive as we mark further expansion resulting from increasing commissions.
For queries on any aspect of family law, call us at Leeds on 0113 246 0055, at Harrogate on 01423 276104, or at York office on 01904 202550. Visit www.jonesmyers.co.uk, email info@jonesmyers.co.uk or tweet us @helpwithdivorce