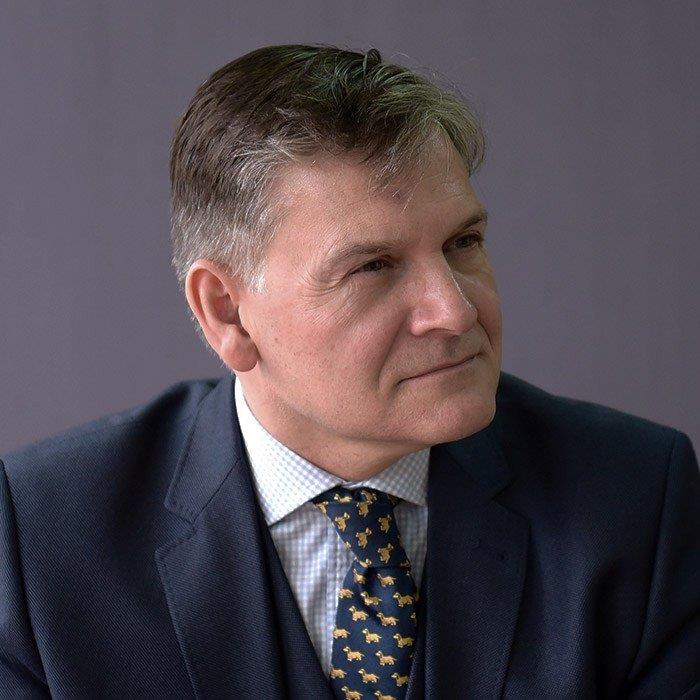 Momentous milestone: our in-house Barrister celebrates 30-years
29 December 2020 | Written by Jones Myers
This year marks a significant milestone for our in-house counsel, Andrew Fox, who is celebrating 30 years since qualifying as a Barrister.
Andrew's career decision was inspired by the late Richard du Cann – a formidable advocate whose significant contribution to his profession includes his book 'The Art of the Advocate.'
In the early stages of his career Andrew was also encouraged by the wise advice of a Barrister who went onto become a prominent Family Judge.
Studying law at the University of Buckingham and Inns of Court School of Law, Andrew's advocacy skills and track record include dealing with complex children cases including child arrangement orders, relocation cases and care proceedings in all level of courts.
A collaboratively trained lawyer, Andrew handles matrimonial finance matters with extensive assets and is highly skilled in trust related matters and off shore structures (having worked in Channel Islands).
A caffeine aficionado who is still consuming double espressos late into the night, he is motivated by developing a strategy with his clients and achieving a good outcome for them.
Andrew joined Jones Myers a decade ago because of the firm's ethos and track record of being exceptional in its field.
He says: "Jones Myers has an enviable reputation in family law, retaining our joint top tier ranking in the Legal 500 and Chambers guides for over two decades."
"The outstanding quality of service we deliver to our clients is reflected in our ongoing expansion and how we attract the best lawyers for our growing client base."
With the Pandemic contributing to significant hold ups in court proceedings, our specialists are assisting even more clients through the processes of Mediation, Collaborative Law and family Arbitration which avoid them going to court. "
As the lockdown continues, Andrew is proud of how the firm enables clients within and outside the UK to access the firm's specialist services via effective remote communications – giving them reassurance that their cases are being progressed efficiently and effectively.
Adds Andrew: "The stress and trauma of divorce and relationship break ups and contact arrangements for children have been further exacerbated during the prolonged Pandemic and its associated health and financial concerns."
"Our capability and commitment to provide ongoing urgent legal advice and support through the challenging weeks and months ahead to those who most need it is unfailing."
For all family law related issues, call us at Leeds on 0113 246 0055, Harrogate on 01423 276104, or York on 01904 202550. Visit www.jonesmyers.co.uk, email info@jonesmyers.co.uk or tweet us @helpwithdivorce.