Why divorcing couples should heed advice of top judge
25 July 2022 | Written by Jones Myers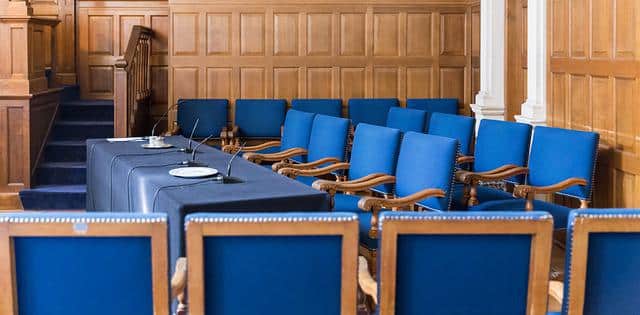 By Jones Myers Family Law Mediator and Child-Inclusive Mediator, Nicki Mitchell
A senior judge is calling on divorcing couples to seek an alternative to a hostile court divorce to protect their children's wellbeing.
Sir Andrew McFarlane, Head of the High Court's Family Division, has emphasised that litigating via the court route should be a last resort unless issues of domestic abuse, protection or safeguarding are involved.
He also highlighted how family courts are trialling cases and reviewing a "child impact assessment" which, he said, will serve as "a wake-up call to the parents as to the impact of what they are doing on their child".
Having witnessed at first-hand how a fractious court divorce can cause long-term, damaging effects on children, our experienced family lawyers at Jones Myers always put children's best interests at the heart of relationship breakdown.
As a niche family law firm, we lead the way in our approach to seek non-confrontational solutions, wherever possible, to avoid an expensive, protracted, and public court divorce.
As a Family Law Mediator, I discuss in confidence with separating couples the most critical issues, working with them constructively towards agreed arrangements which make their children's welfare a priority.
Children can also have their voices heard in the Child Inclusive Mediation process. In my role as a Child Inclusive Mediator, I meet separately with children, provided they and their parents give their consent.
Here I encourage children to talk about their perspectives on how their family is changing. They can also ask me to feedback specific messages to their parents. These messages often give parents valuable insights when deciding issues affecting their children.
This process is invaluable for parents to agree practical, legal, and financial solutions with their children's best interests at heart.
It also gives children, who are understandably anxious about their parents' beak up, a much-needed platform to express their innermost hopes and concerns for the future.
For queries on Family Law Mediation and Child-inclusive mediation, contact Nicki Mitchell on 01904 202550 or email nicki.mitchell@jonesmyers.co.uk.
For queries on any aspect of family law, call us on 0113 246 0055 (Leeds), 01423 276104 (Harrogate) or 01904 202550 (York). Visit www.jonesmyers.co.uk, info@jonesmyers.co.uk or tweet @helpwithdivorce
Jones Myers blog is ranked ninth in the UK's Best 25 family law blogs and websites to follow in 2022.