Another Top Ranking for our 'Exceptional' Family Law Firm
19 October 2023 | Written by Jones Myers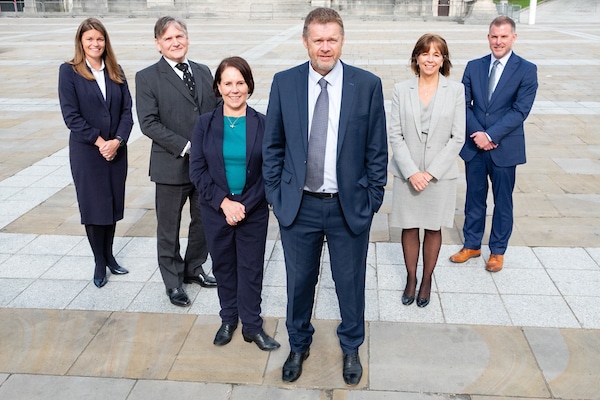 Jones Myers has been awarded another Band 1 ranking in Chambers UK 2024 legal guide – just two weeks after retaining our top status in the Legal 500 guide.
Chambers latest edition features glowing testimonials from our clients: "The knowledge and support from Jones Myers was exceptional. I never felt I had to chase anyone because I was always updated by them."
It describes us as "a dedicated family team in Leeds that is noted for its ability to handle complicated children cases, including matters concerning abuse, abduction and exploitation".
Highlighting our expertise in dealing with financial remedy proceedings, the guide applauds how we are "well versed in cases involving shareholder issues, property portfolios and complex pension schemes".
Managing Partner Richard Peaker who heads our Financial Remedies Department is a Leading Individual with "…bags of experience, which means that he knows how to negotiate and manage client expectations."
The following accolades are attributable to fellow Leading Individual Kate Banerjee who heads our Children's Department:
"Kate is exceptional. She is always thoroughly well prepared, client-focused, and looks at everything from all angles."
"Kate Banerjee is the best children law solicitor there is in the North of England. She is enormously experienced and has a fantastic manner and way of dealing with things."
Our Partner Nicki Mitchell, a collaborative lawyer and accredited family mediator with extensive expertise in matrimonial finance disputes who heads our York office, is also commended. "Nicki is very pragmatic, sensible and able to come to a positive solution. She is very experienced and ADR focused."
Said Nicki: "We are proud and delighted to retain our number 1 ranking in both Chambers and Legal 500 for almost three decades, re-enforcing our standing as leaders in our field.
"The acknowledgement is wholly attributable to the commitment of our teams across Leeds, York and Harrogate who lead the way in delivering excellence in family law. Enormous thanks to our valued employees and clients."
With headquarters in Leeds and offices in Harrogate and York, Jones Myers was among the first family law firms of its kind to be founded in Leeds in 1992.
For queries on divorce or any aspect of family law, call us at Leeds on 0113 246 0055, Harrogate on 01423 276104, or York on 01904 202550. Visit www.jonesmyers.co.uk, email info@jonesmyers.co.uk or tweet us @helpwithdivorce
Jones Myers blog is ranked tenth in the UK's Best 25 family law blogs and websites to follow in 2023.