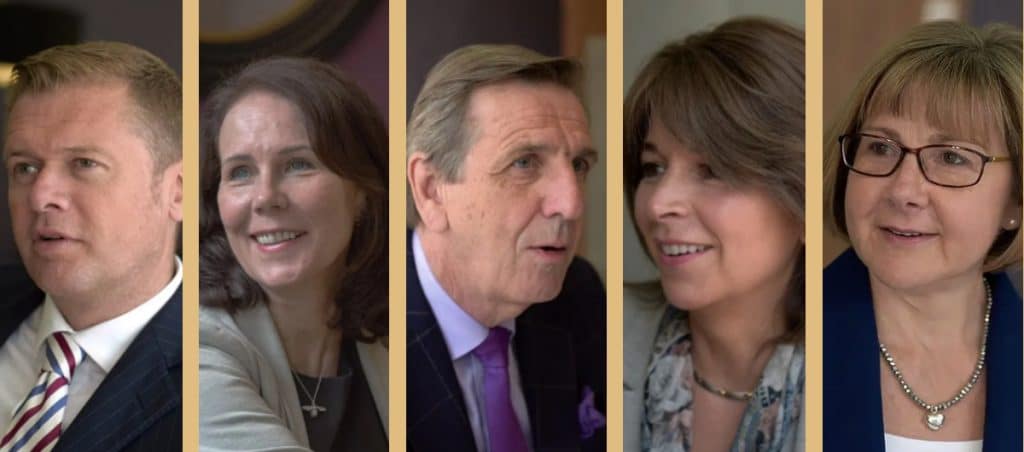 Jones Myers retains top tier ranking in Chambers 2022 legal guide
21 October 2021 | Written by Jones Myers
Just weeks after being named a 'premier niche family law firm' in the Legal 500 guide, we have retained our Band 1 ranking in the latest Chambers listings.
Chambers describes Jones Myers as a 'dedicated family team noted for its ability to handle complicated children cases, including matters concerning abuse, abduction and exploitation'.
Highlighting our expertise in financial remedy proceedings, the guide also says we are well versed in cases involving shareholder issues, property portfolios and complex pension schemes.
Our clients and peers praise us as a: "Well-respected firm in the Yorkshire area, both for finances and children work, with a particularly strong children and care team and known for delivering good service to clients."
One interviewee says: "The solicitors are absolutely superb and incredibly good with clients, for whom they go the extra mile."
A client reports: "The team is extremely responsive and there is always someone there to speak with you. All the lawyers have their own specialisms but the collaboration is really good and you feel you are being looked after."
Notable practitioners are:
Director and partner Richard Peaker who is well known in the market for advising on high-value matrimonial finance disputes and who often advises landowners and high-earning professionals on both divorce and cohabitation matters.
"Richard is very good at simplifying situations and gives you comfort if you are feeling anxious and troubled. He is a master tactician who looks for a pragmatic and sensible solution." "He clearly knows his stuff and is very approachable and down to earth."
Partner Kate Banerjee, head of our Children's Department who handles a wide range of child law matters, including care proceedings, residence disputes and international abductions. She also advises on matters relating to adoption.
"She is extremely detailed, thorough and has a brain of the size of a planet. Kate also is very empathetic and as such she understands how clients feel and understand their concerns."
"Kate is superb technically with an instant knowledge of the law and she has an exceptional ability to empathise. You feel she is always fighting the client's corner but she also delivers pragmatic, accurate advice and is realistic in managing expectations."
Partner Nicki Mitchell, a skilled mediator and collaborative family lawyer who heads our York office. She advises on matrimonial finance disputes, often involving high-value assets and pension arrangements, as well as advising on private children matters.
"Nicki is absolutely meticulous and she adopts a very good commonsense and collaborative approach. I would recommend her to anyone."
"Nicki is good to work with as she adopts a constructive and conciliatory approach as opposed to being unnecessarily adversarial. She has a calming and reassuring presence for both parties and can quickly obtain their trust."
Founder Peter Jones who launched the firm in 1992, is known for his extensive knowledge and experience advising on financial matters including business ownership disputes.
"He is very good at explaining complex information and sensitive to the challenges of going through a divorce."
Partner Sarah Dickinson who frequently acts on high-value financial disputes, often involving complex business structures, trusts and offshore assets.
Says Nicki Mitchell: "It's tremendous that our breadth and depth of expertise is once again acknowledged. Jones Myers has retained our number one position in both Chambers and Legal 500 guides for over two decades, re-enforcing how our family lawyers are leaders in their field. Congratulations to all our valued team."  
The listing covers Leeds, Bradford, York, Hull and their surrounding areas.
For queries on divorce or family law related issues, call us at Leeds on 0113 246 0055, Harrogate on 01423 276104, or York on 01904 202550. Visit www.jonesmyers.co.uk, email info@jonesmyers.co.uk or tweet us @helpwithdivorce